Aren't there mornings when you wake up with a song stuck in your head? You are so comfortable and so full of energy that you can't hold yourself back. Jockey India's latest film captures those mornings when you can't help yourself, but start moving spontaneously.
Jockey, the American innerwear and leisurewear brand has been making waves in the Indian market for the last couple of years with multiple and innovative product lines like USA Originals and POP Color. They also introduced newer technology and styling options in their Women's range.
Law & Kenneth Saatchi & Saatchi, has conceived its latest campaign 'Feels Like Jockey' which consists of 4 individual films and one 60 second montage version, along with radio and outdoor executions. With this campaign, the brand reaffirms its American lineage.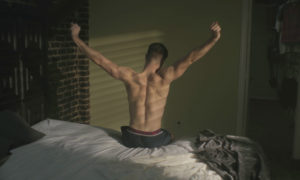 The films feature young men and women waking up and starting to move to the soundtrack of 'Feelin' Good' by the legendary Nina Simone. Choreographed by Dena Thomson (best known for Sia videos) the films have been directed by Indian-American director Isaak Ravishankara (also known for Hozier videos). The films were shot in Los Angeles by an all American crew.
Talking about the campaign, Rahul Nangia, Jt.NCD, Law & Kenneth Saatchi & Saatchi said, "These films have brought together an interesting bunch of performers and artists. It was great to see so much talent and skill working together to create this piece."
Vedji Ticku, COO, Page Industries said, "With this campaign Jockey further builds on its international lineage and strengthens its core of comfortable innerwear. The campaign also ensures the brand continues to stay relevant to the everyday lives of the evolving younger generation."