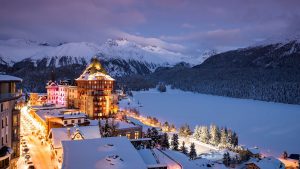 The famous Badrutt's Palace Hotel in St Moritz has appointed Archant Dialogue as its content agency to create and deliver luxury lifestyle content and engage and inspire its sophisticated audience. This will be achieved through a redesign of the hotel's Tower Revue magazine, and Dialogue will also launch a new Tower Revue online magazine website and Instagram channel in the summer.
The appointment is founded on a joint venture between Archant Dialogue and LUUX Media, who will manage advertising solutions for Tower Revue on behalf of Badrutt's Palace. 
Badrutt's Palace opened in 1896 in St Moritz, Switzerland and over the years became known for attracting the world's most glamorous jet setters including Bardot, Hepburn, Lennon, Warhol and entertaining them in style. It also features a suite named after film director Alfred Hitchcock who spent his honeymoon there in 1926 and visited the Badrutt's Palace no less than 34 times.
From its '1.2 Carat Cocktail' to its fantastical New Year's Eve parties, the hotel continues to charm the world's finest in popular culture, royalty, family dynasties and discerning travellers who enjoy the breathtaking Alpine landscapes and activities.
As well as its world renowned hotel experience, Badrutt's Palace features an award-winning five-star spa and wellness centre and the Palace Galerie, a boutique shopping area that epitomises the group's luxury focus, featuring brands that include Cartier, Bvlgari, Giorgio Armani, Breitling, Gucci and Hauser & Wirth St Moritz.
Tower Revue will be an exclusive, eye-catching luxury magazine mailed to a selection of high net worth clients in Europe and around the world, reflecting their values and interests and providing inspiration for their lifestyle. It will also go online for the first time with a bespoke website delivering new content on a monthly basis, supported by a dedicated Instagram account and highly targeted digital promotion.
Archant Dialogue specialises in the creation, distribution and monetisation of luxury content for clients in sectors such as automotive, sport, travel, equestrian and private jets, servicing a portfolio of brands that includes Bentley Motors, Burgess, Air Charter Service, Harley-Davidson and Royal Ascot. They produce highly focused content strategies that deliver engagement and ROI through expertly written editorial, photography, video and a range of innovative solutions. Their content distribution spans print, websites, social, email and live events.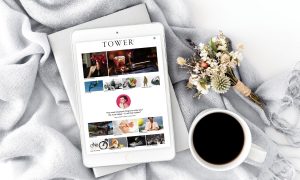 LUUX Media specialises in connecting luxury brands to high net worth clients around the world with luxury publications, targeted digital services and extremely high-end event experiences. LUUX works with leading brands in industries as diverse as superyachts, real estate, fashion, luxury automobiles, watch and fine jewellery, 5 Star hotels and private banks.
Zoe Francis-Cox, Agency Director at Archant Dialogue commented: "Badrutt's Palace is such an incredible destination with so much on offer, it is truly breathtaking. This is a very exciting project and we're delighted to have been selected alongside our partner LUUX Media to deliver content and advertising solutions that will engage with their audience through both print and digital."
Chris Wilson, Director at LUUX Media added: "We specialise in offering highly targeted products for luxury clients and Badrutt's Palace is very much at the forefront of luxury travel, offering an experience that is second to none for discerning visitors. Archant Dialogue was the perfect partner for the project, with proven heritage in luxury content delivery that matches what we aim to deliver ourselves."
Thomas Citterio, Sales & Marketing Director, Badrutt's Palace, said: "We were extremely impressed by the combination of Archant Dialogue's well thought out content strategy and solutions and LUUX Media's skills at targeting the right brand partners. Both businesses really got who our audiences are, they shared passion and really developed our vision for what will engage these audiences. They also demonstrated a real understanding of our brand values and customer focus. We're very excited to be taking Tower Revue to the next level with this appointment."
Source: Archant Dialogue