LNER, the new east coast main line operator, differentiates itself from other rail operators by doubling down on the people and places it serves, because a train company is nothing without them.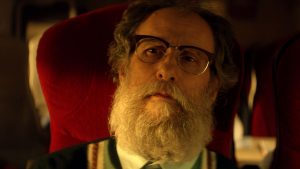 The integrated campaign, led by Anomaly, launching on March 2, plans to warm the UK's hearts with a hero 60" TVC depicting a series of unexpected characters all flung together on a train journey home. At the same time both eclectic and relatable, the campaign celebrates the broad tapestry of modern British train travel.

In the TV campaign, created by Anomaly and produced by Biscuit, LNER will cement itself as a brand which celebrates the diversity of its journeys; whether it's a family coming home after visiting Auntie Jean, a young group of friends on their way back from a festival in Leeds or battle scarred Roman centurions returning from a re-enactment in York. Every journey makes up a small part of LNER, and every person that travels on the line has a stake in the brand. The campaign, "This is our LNER", is the embodiment of that thought.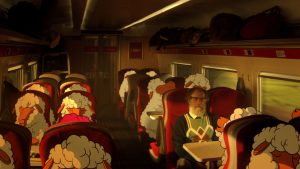 Craig Ainsley, Creative Director, Anomaly, said "There's something about getting the train home. And there's something about the wonderful people and places of the east coast. Our new film aims to capture the feeling of being tucked away in a lovely LNER train carriage whilst being whisked homeward across the glorious east coast landscape."

Working with a close interagency group, LNER has brought Anomaly, MG OMD and TMW Unlimited together to create the integrated campaign. The hero film will be supported by a new brand world that will appear across all channels including radio, and OOH.
Anomaly also worked with LNER to commission local artists from cities and towns along the network to create the artwork for OOH and press. In a supporting influencer-led social media and digital campaign, TMW Unlimited used a range of influencers to create authentic and relatable content on their journeys.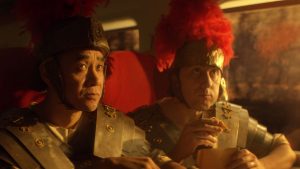 Video footage places an emphasis on the opportunities for work and relaxation as they look back on "jam-packed days" on their journey home. This builds on previous digital communications by showing the POV of the people and places of the east coast, bringing a real-life perspective to the proposition "This is our LNER". The campaign runs on YouTube, Facebook, Instagram, Twitter and online display until end April.

Danielle Agius Head of Marketing at LNER, said "We needed to give LNER a distinctive identity to help drive brand awareness of our relatively new brand. "This is our LNER" campaign does just that, showing LNER exists for the people and places of the east coast. We're confident this campaign will help place LNER trains as the best way to make your journey."
Source: Anomaly