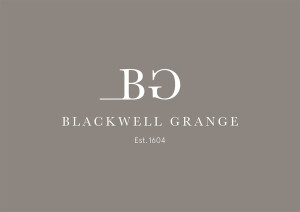 Creative agency Sedley Place has unveiled a new brand identity and implementation guidelines for the romantic and charming wedding venue Blackwell Grange, currently under development in the Cotswolds.
Sedley Place was briefed to create an identity that would encapsulate Blackwell Grange's heritage and unique proposition – the property dates from the 16th century and has been in the ownership of the same family for four generations – as well as differentiate it from other venues in the area.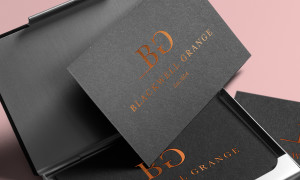 The agency was briefed by the wedding specialists Country House Wedding Venues, who will be working in partnership with the venue's owners the Vernon Miller family, to define the Blackwell Grange brand, create a brand identity for the new venue and produce brand guidelines, to enable Country House Wedding Venues' own design team to implement the identity across different on and off-line marketing collateral.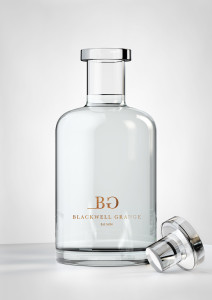 The brand is built upon four cornerstones which run through the brand materials and visual collateral: Heart & Soul, Pastoral Romance, Characterful Elegance and Old & New. These cornerstones inform not only the brand identity but the core messages used throughout the marketing collateral.
The brand identity elevates the B and G of Blackwell Grange but inverts the G to represent the groom facing the bride. The B in turn has been given a long 'tail' to suggest the bride's trailing dress. A colour palette was chosen which is both sympathetic to the colours found in the materials in the venue's buildings and feminine and elegant. A foil bronze was chosen to provide the identity with the right quality cues but distinguish it from the typical gold and silver foils used by wedding venues.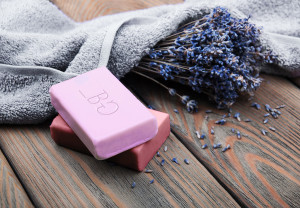 Stuart Owens, director at Country House Wedding Venues said: "Blackwell Grange will be a stunning venue which will embody the passion and love that the Vernon Miller family has put in to the grange over four generations. The brand identity Sedley Place has created encompasses all that is special and unique about Blackwell Grange. Sedley Place has understood both our needs as well as those of the Vernon Miller family to create a beautiful new brand."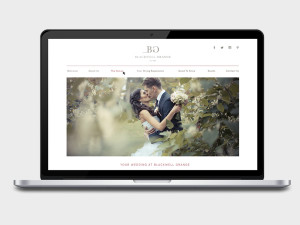 Giles Calver, planning director, at Sedley Place, said: "One of the most important aspects of this project was understanding the history of Blackwell Grange and the values of the Vernon Miller family. It's a place that they have invested so much in and we wanted to create a brand identity that encapsulated everything that was important to them. We also wanted to capture their personality and give them an identity which was authentic and truly represented them."
Blackwell Grange consists of a Grade II listed thatched barn dating back to 16th century, a modern reception barn designed by Lewandowski Architects, secluded grounds, a honeymoon suite and guest accommodation. The property is surrounded by arable fields and has a private woodland dell, herb garden and charming willow pond.