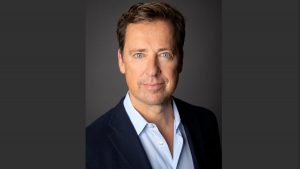 One of Europe's largest independent media agency Mediaplus is taking another important step towards internationalisation. This May, Matthias Brüll will be assuming the newly created position of Managing Director Mediaplus International.
The 51-year-old can look back on many years of experience in the German and international media industry and will be managing the further development of Mediaplus' international activities from the headquarters of the Serviceplan agency group in Munich.
"Matthias Brüll is an excellent media strategist with a high level of international expertise, who has been at home in the increasingly complex media and communications industry for many years now. With him on board, we will be stepping up the international activities of the Mediaplus agencies as part of the Serviceplan Group's overall strategy – with the goal of further establishing the only independent German global network. I personally hold Matthias in very high regard and look forward to him joining us here at the House of Communication in Munich very soon," says Florian Haller, CEO of the Serviceplan Group.
Matthias Brüll previously held various positions at global network GroupM for twelve years; from 2006 to 2010 as Managing Director at MediaCom Germany, and until 2015 as CEO of MEC Germany.
Subsequently, Brüll became responsible for GroupM's business operations in Germany as CEO for two years, before joining the newly established media agency Wavemaker in 2017 as Global Chief Product Officer, where he went on to become appointed Chairman and CEO for Germany, Austria, Switzerland.
Before developing his career at GroupM, the graduated business economist worked in senior positions within the media sector, first at Daimler AG and then at the BMW Group.
Matthias Brüll comments: "I am really looking forward to taking on this exciting new task at Europe's largest owner-managed agency group and, together with a strong team, to successfully steering Mediaplus International into the future. Our aim is to provide our clients with a clear, forward-looking range of products to help them find their way around the rapidly changing communications sector and to develop successful, tailor-made solutions that can be used across the market as required."
As the Managing Director of Mediaplus International and Managing Partner of Mediaplus Group, Matthias Brüll will manage the international business of the Mediaplus agency group and report to Florian Haller, CEO of the Serviceplan Group.
Source: Serviceplan Group