Canadians love McNuggets. I mean, really love McNuggets. They love eating them, talking about them and posting about them on social.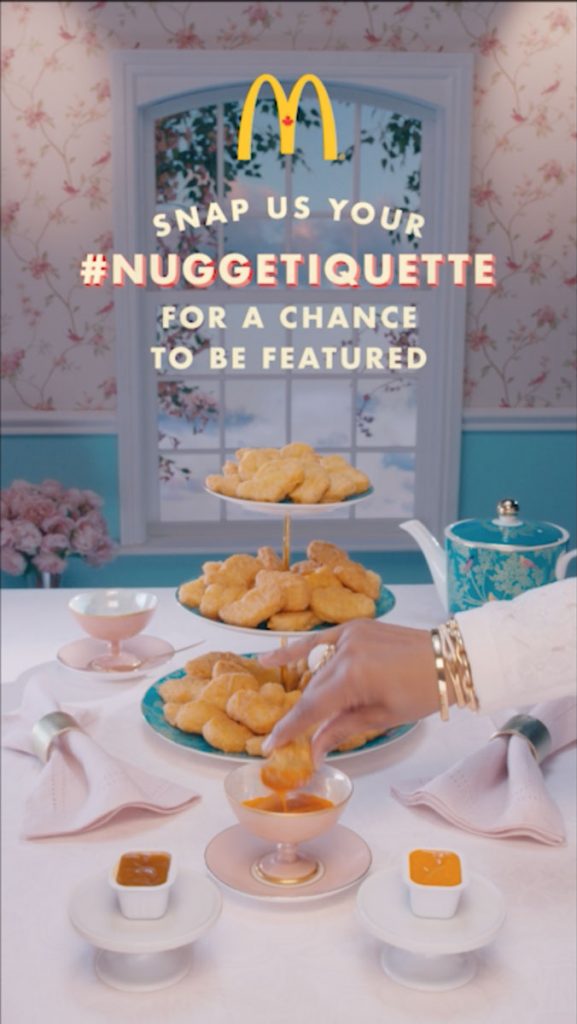 So, McDonald's Canada and Cossette launched Nuggetiquette: defined as one's own set of "rules" for eating McNuggets. This campaign celebrates all of the unique ways people eat their Chicken McNuggets. #Nuggetiquette shows us there is no right way to eat McNuggets, just your way.
"McDonald's can't post on social without hearing hundreds of comments about how our fans eat their Chicken McNuggets. From dipping in specific sauces, to dunking in ice cream, to topping a burger, everyone has their own rules," shared Jordan Cohen, Associate Creative Director at Cossette. "We wanted to celebrate these personal codes with a new campaign that crowdsources real fan rituals and contrasts them with classic moments when etiquette really meant something," he added.
The campaign was created based on Nuggetiquette shared via social channels by real fans who even voiced the ads themselves. McDonald's wants McNugget fans to share their Nuggetiquette online and plans to transform select scenarios into custom creative executions for the next evolution of the campaign — inspired by the real life fans.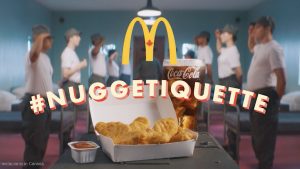 "McNuggets are a great example of good food that you can have fun with. They've been a guest favourite at McDonald's since the product's launch in the 1980s. With a wide range of ordering options in terms of quantity and accompanying dipping sauces, the number of ways to enjoy McNuggets is almost limitless," said Chuck Coolen, McDonald's Senior Marketing Manager, Eastern Canada. "At the end of the day, McNuggets remind us of the playfulness of youth. Our intention was to reflect that "feel good" emotion in the #Nuggetiquette campaign."
The campaign included TV, Social Content, and Radio.
Source: Cossette