Mindler recently went through a complete rebranding process, launching a brand-new campaign, which purpose is to reduce barriers to seeking help for mental health. The campaign is called Being Human is OK.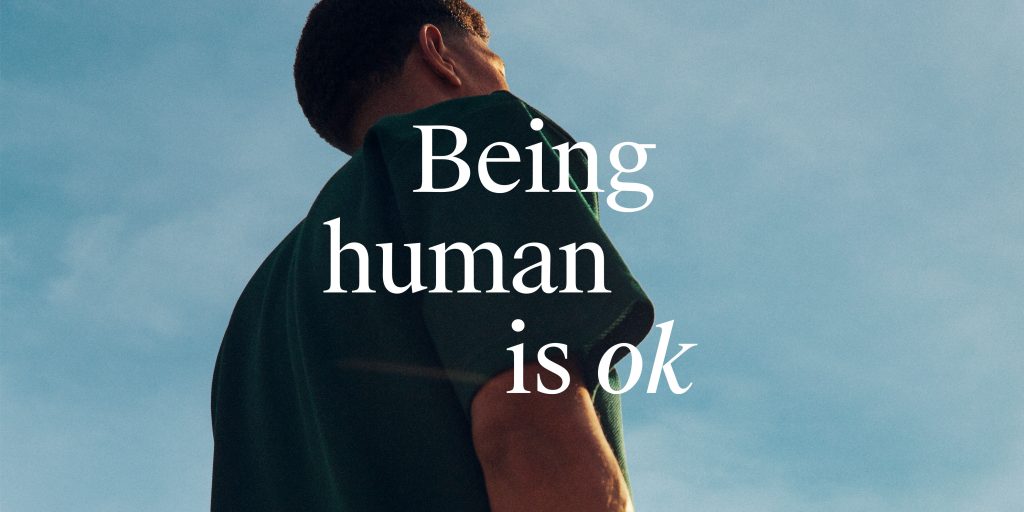 Mindler is Sweden's largest online psychologist service and currently operates in the United Kingdom, the Netherlands and France. With this new rebrand comes a new identity, logo and communication concept that is being rolled out in all markets.
"We entered the project aiming to change how brands communicate in our industry," says Amalie Angelskår, CMO at Mindler. "In our industry, many brands resemble and act similar to clinical institutions, whereas what we actually want is to be seen as a care provider that lowers the thresholds for people to seek help when they need mental healthcare."
"Digital care is a category that is growing fast, however brands mainly focus on talking exclusively about their own product. We see a great opportunity to take on an industry-leading role by highlighting the bigger issue at hand, that there is nothing shameful or wrong in seeking help for mental ill health", continues Amalie Angelskår.
The ambition to encourage people to seek help is expressed in the communication concept "Being Human is OK"
"Feeling mentally unwell is something most of us experience at some point in our lives, which makes it a part of being human. This is what 'Being Human is OK' is all about," says a representative at Save-Our-Souls, Mindler's creative agency.
"It is always a fun challenge trying to break new ground in a category that lacks a stand-out brand. Imagine being the care provider that manages to reach those people who would normally not take the step to seek help," continues S-O-S.
The new campaign will roll out across several channels in all markets, including TV, online and outdoor. There will also be a launch of Mindler's new logo and identity.
"A rebranding is rarely just about advertising; it's about creating a core that is consistent throughout all parts of the brand. Together with Mindler, we have developed a new brand platform that forms the basis for everything from logos, identity and tonality to communication concepts and social channels," says Save-Our-Souls
An integrated rebranding of a global brand usually involves working with large groups of people, and multiple specialist agencies. However, the new Mindler is the result of a close collaboration between just Mindler and Save-Our-Souls.
Mindler's Brand Manager, Sandra Karlsson, has led the rebranding for Mindler's marketing, product and tech teams.
"I am proud that we have taken the chance and opportunity to make such a big brand change. It takes a certain identity to carry our message across, which is so much more than just communicating a product. Now I think we've landed just right, where we focus on the most important thing we have – our patients. Our new identity creates a more serious expression and gives a safe, comforting feeling for our app users. We have already received great feedback from both patients and psychologists," says Sandra.
Source: Mindler