Since its iconic status was cemented in the 60s with images of fashionable women in the driving seat, MINI has endured and become a classic car. The new 'MINI means Power' campaign from Change Serviceplan, Poland addresses gender stereotypes and shows that men and women can enjoy being at the wheel of a MINI.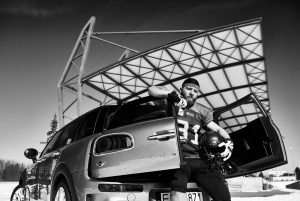 Local dealership MINI Premium Arena in Łódź, together with Wilki Łódzkie (Wolfs of Łódź) – the local American Football League team, aims at breaking the stereotype of MINI being a car only driven by women, by showing a different aspect of the MINI. A stylish black and white film showcases the MINI's qualities of confidence, respect, power and responsibility. These values are key to the communication online film and cinema spot that make up the campaign.
The campaign name "Mini means Power" encapsulates the philosophy delivered in the video voice-over by world-famous American Football Coach Craig Parkinson: "Be self-confident, be proud of who you are, and make the most of it. Respect others. The sign of respect is not given, it is earned.  Control your power, wait for it, for the very best moment and BOOM."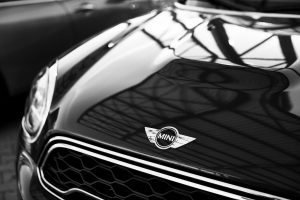 Beautiful cinematography and direction is supplied by Director Rafał Górski and DOP Paweł Kucharczyk, with Production by Media Ready, a new company established to create in-house video content within Group One/ Serviceplan (House of Communications, Poland).
Media Ready was created in response to the growing demand of clients for the delivery of budget-friendly yet attractive video content. At the head of the new company are Paweł Kucharczyk as Managing Partner and Rafał Górski as Creative Partner. Both declare that their ambition is to increase the quality of value for money on-line productions.
Paweł Kucharczyk has many years' experience as a producer, as well as a director, director of photography and video editor. Rafał Górski is a respected creative director with multiple years of experience, a 'one-man band' who very often has realized his ideas single-handedly.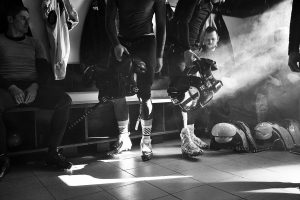 "The concept relies on Paweł and me being in maximum proximity to the creative process as producers and creators," says Rafał Górski, one of Media Ready's founders. "Therefore, I will be combing my duties in Media Ready with the function of co-creative director in Change Serviceplan."
According to Paweł Kucharczyk, a decisive element in the development of the new company is an efficient approach toward the budgets. "The fact that we are both creators and producers allows us to deliver video content with a budget that is a fraction of that required for 'classically' produced TV ads, while still maintaining high artistic and production levels because already at the preliminary stage of concept creation we are able to propose cost-optimal solutions."
Source: Serviceplan Group