MOFILM, the people-powered video content creation network, has commissioned three films from the UK, USA, and South Africa as part of 'Many Voices'; a global initiative which saw over 100 filmmakers from 26 countries propose film ideas to answer the question 'What does the year of women mean where you are?'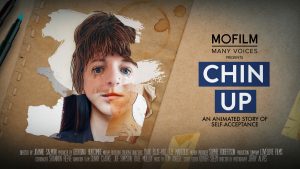 Led by in-house MOFILM ECDs Trak Ellis-Hill and Lee Margolis, these three commissioned films include: 'Chin Up' an animated documentary by UK-based Joanne Salmon, telling her personal story of finding self-acceptance living with Treacher Collins Syndrome, 'New Tribe Rising' a film by USA writer/director Patrick Mason, in which Native American Rene White tells us how life is being breathed back into forgotten tribal traditions and a lost heritage where men and women were equals and 'Hidden Queens' by South African director Okuhle Dyosopu, which shines a light on an 'invisible' generation of women working as domestic workers – the backbone of South Africa.
'Chin Up' and 'New Tribe Rising' launch online on August 23, 'Hidden Queens' will be live in September.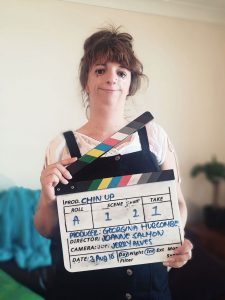 "Diversity comes in many forms from gender and ethnicity to experiences and ideas. We are all different but key passions, topics and beliefs unite us. We launched Many Voices to show there is no one answer to a question, which was reinforced by the range of important stories, crying out to be told, that we received in response," said Rebecca Sykes, Global CEO, MOFILM.
"The challenge to create content that's locally authentic, globally consistent, and resonates with people is real. These three commissioned films prove how important it is to give local creators a global voice and show the challenge can be overcome. I'm immensely proud of these films and I hope they make people stop, think and reflect."
The three commissions are the first pieces of content produced by MOFILM under Many Voices, an initiative that will create further work throughout the year – tapping into the diverse perspectives of its network of 10,000 filmmakers around the world.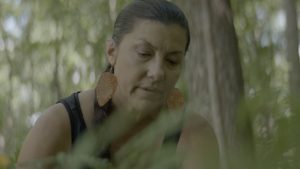 Ideas submitted for Many Voices were judged by a panel of industry experts including:
Roshni Goyate, Founder of The Other Box
Aline Santos Farhat, Unilever EVP Global Marketing & Global Head of Diversity & Inclusion
Kate Robertson, Founder of One Young World
Tope Oshin, TV & Film Director and Producer
Elisha Smith-Leverock, Director and Free The Bid Ambassador
Patrick Veering, Global Marketing Director, Chivas Brothers Ltd
Source: MOFILM