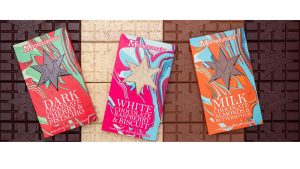 Montezuma's, the innovative British chocolate brand, is delighted to announce the appointment of St Luke's as their lead creative agency following an internal comms review. The review was run directly by Montezuma involving a number of undisclosed agencies, St Luke's was awarded the account without having to pitch.
Montezuma's was founded in 2000 with a single idea in mind: to bring chocolate innovation to a boring and staid British chocolate market. The focus was to create quality products made with integrity and love and they did this by making chocolate in a different way from the large manufacturers.
With unique combinations like Orange & Geranium and vegan-friendly products like Absolute Black 100% cocoa, Montezuma's invites people to upgrade their chocolate experience through its growing number of shops (Brighton, Kingston, Chichester, Winchester and Spitalfields, London), online and through its retail partners.
With an exciting NPD plan in place they will be expanding their current range to include even more organic, vegan and milk alternative options in new and different flavour combinations, together with the move to 100% recyclable packaging across all products by the end of the year, they're gearing up for growth.
As their first creative agency appointment, St. Luke's will begin work on the account immediately through a new integrated campaign and positioning, that will be supported through above the line media channels.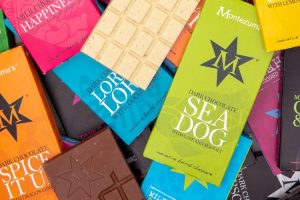 Debbie Epstein, Marketing Director of Montezuma's said: "We're at an exciting time in the Montezuma's journey with a big job ahead of us and we're thrilled to be partnering with St Luke's to work on the brand and develop a truly remarkable new comms campaign to inspire more people to eat more Montezuma's more often."
Al Young, Partner and Chief Creative Officer of St. Luke's added: "We're delighted to be working with such an innovative and ethical brand at a time of exciting growth. We aim to capture the magical essence of the brand and help consumers explore a world of ever more chocolate epiphanies."
Ed Palmer, Managing Director of St. Luke's concluded: "We're an agency of chocolate obsessives at St Luke's, so what could be sweeter than working on a brand poised to take the premium chocolate market by storm?"
Source: St Luke's