Creative England and Creative Industries Federation have united to form the Creative UK Group and Multivitamin Group have been creating their re-branded identity.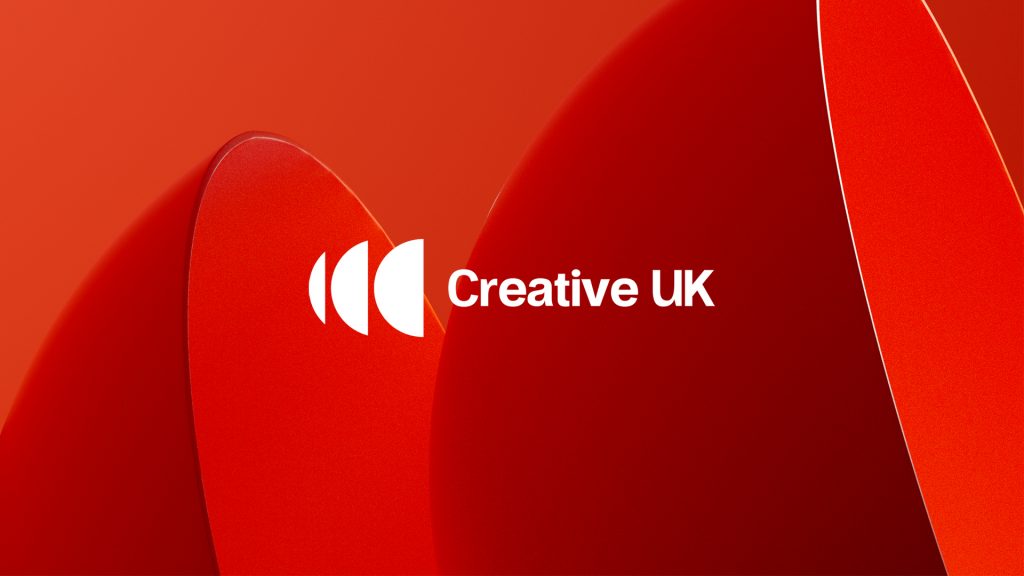 As the leading creative body in the UK, "it was vital that we created a strong, dynamic and distinctive brand" comments Sam Thomas, Vitamin Cornwall's Creative Director. "The final mark represents amplification, opportunity, progression and the community that's at the heart of the role both Creative England and Creative Industries Federation play in championing the creative industries."
The curated icon gives the brand a real sense of movement and purpose. The team has used this simplicity to push creatively and explore how the brand can live and evolve within 3D and interactive applications. Multivitamin Group have created dynamically fluid effects which emphasise a sense of movement as if rippling or rushing forward to bring life into the brand.
The notion of amplification found an important place in the brand; showing how everyone's voice can make a difference. Brought to life through abstract and expressive visuals, the balance of creativity against authority is set with a decisively confident brutalist structure. Through a tone of voice that speaks directly to and for its members along with organic 3D visualisations, Multivitamin have captured a sense of life amongst a brutalist aesthetic of design.
To coincide with the brand launch a bespoke font has been created which will be gifted to the creative industries. The font best captures the care and attention which the organisation leads by. "Shaped through a timeless and accessible grotesk style, subtle humanist qualities gave way for not only a more distinctive result, but one which put people at its core" comments Bob Lloyd, Art Director at Vitamin London.
Multivitamin Group has been working on a bold identity and digital presence to represent, and be the driving force for the UK's creative industries. Commenting on the announcement, Jacob Beckett, Multivitamin Group's Founder & Executive Creative Director says "As a passionate advocate of the creative industries partnering with Creative UK on both their rebrand and their digital transformation has been a dream. It's a brilliant brief, the perfect client and an incredible opportunity to amplify our collective creative voice."
Source: Creative UK Group