Following a successful year beta-testing the bespoke music platform in Australia, Admusic V2.0 will launch in March under the name MusicBrief. The rebrand will mark the roll out of its unique model to brands, agencies and content creators worldwide.
During the past 12 months the platform has been continually reviewing and improving on aspects of its services.
"Having watched the platform grow over the past year, we identified three key areas that users really loved – the enhanced appeal and engagement that bespoke tracks could bring to their films, the straightforward licencing and the fact there is no obligation to purchase nor any hidden fees. So, holding on to these crucial aspects of the model, we've been refining the user experience for version 2.0," comments Founder and CEO, Matt Hayward.
The new MusicBrief has a further simplified platform. After a first edit is complete, videographers, editors, producers and creatives are able to upload their file(s) via mobile phone or laptop. They can record a brief, either video or written, which is delivered directly to the composers for them to start working on. The briefing process takes no longer than five minutes and users will receive a selection of bespoke tracks back to their inbox within 48 hours.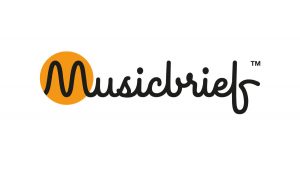 With global expansion, Hayward explains the name change was an important consideration given the proliferation of content creators:
"We wanted to make the name reflect a broader group of content providers and producers, as we roll out the platform across the globe. Whilst it has been incredibly well-received in the advertising community, there are many other film-makers who could benefit from what we're providing. The whole world has film at their fingertips and MusicBrief will provide something anyone can understand. It's the music production equivalent of UBER. It is simple to use, it's affordable and people want to use it again and again."
Behind the scenes, MusicBrief has over 30 screen composers based around the world who can provide a 24-hour around-the-clock music production capability.
"By working with composers based in countries around the world our speed and variety of response is better for all markets," concluded Hayward.
Source: MusicBrief