Mutts&Misfits, the creative and branding collective founded by ex-Ogilvy and Dare ECD Brian Cooper, has revealed a full rebrand and repositioning for Stitch, an award-winning studio of architects and urban designers.
The revamp drives home Stitch's community-first spirit through a new brand ethos, refreshed positioning statements and a new identity.
Both brand positioning and the new identity are the result of Mutts&Misfits' robust, four-step, deep-dive process. The first stage, discovery, involved extensive interviews with Stitch's key stakeholders, including existing clients and prospects.
The second stage, brand platform, built on the discoveries of the first stage and led to the summary of Stitch's 'Joined Up Design' approach: a mission to create not just beautiful buildings, but enriching environments for residents to live and foster community within for years to come. This is expressed through new mantras including 'Experience Before Design', 'Walk The Streets' and 'Live Social Value'.
The next stage, brand identity, focused on the look and feel of the business, resulting in a clean, sharp, geometric logo in Cut typeface complemented by copy in Gibson; and a primary palette of black and white, or sage with canary.
With the first three stages in place, the final roll out stage includes a new, 100% responsive website, with animated click and scroll functions as part of Stitch's digital assets.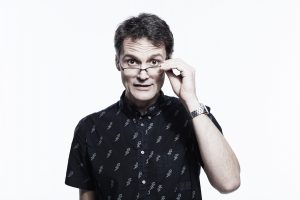 Mutts&Misfits was founded by Cooper in 2019, and has worked with the likes of Extinction Rebellion, Greenpeace and Population Matters to deliver integrated campaigns, from concept to execution, cost-effectively and with fast turnarounds. The collaborative, collective model means Mutts&Misfits' clients always have a bespoke team of senior, experienced creatives and strategists working to solve brand challenges.
Stitch was established by director Sally Lewis in 2012. The group of housing and regeneration specialists has achieved unanimous planning consents for more than 1200 new homes over just nine years, playing a leading role in some of London's largest regeneration projects including Acton Gardens in Ealing, the Old Kent Road in Southwark, and the Smaller Sites Programme for Brick by Brick in Croydon
Cooper says: "Stitch's new proposition brings to life the studio's commitment to creating spaces that enable communities to thrive. The studio really is unique in consistently rolling out schemes that embody Joined Up Design, and that was the starting point for everything through the new design – the geometric segments in the logo, for example, represent the components used to create physical buildings. In turn, the letters in the logo have been manipulated to create abstract, eye-catching wallpapers and animations across the website."
Sally Lewis adds: "For many, 2021 will be all about wiping the slate clean – trying to see things in a different light following the challenges of last year. Our rebrand distills our belief that thriving neighbourhoods are sewn together, not thrown together.
"Stitch's starting point for designing a place is always the street – the pedestrian experience, the journey home, how the street scene feels. Our new look and messaging communicates what we know from experience – looking beyond project boundaries, getting under the skin of wider issues, engaging and being agile with ideas. All this presents a real opportunity for residents, planners and developers to participate in building real neighbourhoods."
Source: Mutts&Misfits