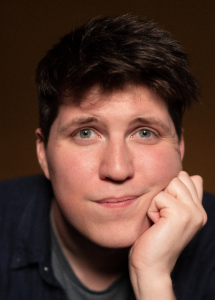 Nail Communications, an award-winning creative agency, has expanded their team with Cameron McCormack as film Producer and Director, according to Partner Brian Gross. McCormack will be working on the Lifespan, IGT, and Preservation Society of Newport accounts, among others, in addition to helping shape key marketing initiatives and leading the film production practice at the agency. 
"Bringing Cameron onboard has completely elevated our creative services at Nail," said Gross. "Having an in-house film production capability will give our creatives and our clients more flexibility as well as increase our opportunities to produce better work."
McCormack joins Nail from Quiet Frame, a production company that focuses on narrative films. There he held the role of Creative Director where he collaborated with a plethora of brands spanning the healthcare, CPG, and real estate industries. Prior to Quiet Frame, he worked as an Assistant Video Production Manager at Plymouth EDTV in Massachusetts.
"What drew me to Nail was their unfaltering creativity," said McCormack. "The work this team creates has heart, and that's rare in advertising these days."
McCormack has directed films that have been selected to appear in several esteemed film festivals, including Beaufort International Film Festival, Joedance Film Festival, Dam Short Film Festival, and Austin International Film Festival. He received his Bachelor of Fine Arts in Film Production at the University of North Carolina School of the Arts.
Source: Nail Communications