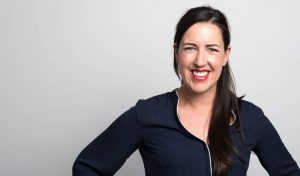 Brand agency Pollitt & Partners has announced the appointment of Natalie Maher as chief executive officer. Natalie has joined the agency, to lead a team of 37 partners at the UK's first 100% employee-owned branding agency.
This leadership change is integral to the agency's continued growth and success. Natalie comments: "It's always been important to me to be part of an agency that puts it ethics and its people at the very heart of how it does business. And, as one of the only employee-owned trusts within our industry, Pollitt & Partners is a pioneer in really living those values."
"It's an honour to be leading such a dynamic team," Natalie continues, "And I look forward to championing the stunning brand work that Pollitt & Partners already produces, whilst further expanding the strategic capability within the agency."
Founded 30 years ago by Nick Pollitt, the agency has built diverse partnerships with brands including WWF, Landsec, St John Ambulance, BT, British Land, GSK, Sassoon, Capco, Jazz FM, University of Cambridge, ICAP, and Grosvenor with Partners working in the Covent Garden studio across strategy, content, design, digital and project management.
Before joining Pollitt & Partners as CEO, Natalie was Managing Director at award-wining brand consultancy Good from 2014. Previously Natalie worked as Group Communications Director at Elmwood with responsibility for its six studios in London, Leeds, New York, Hong Kong, Singapore and Melbourne and spent 5 years at the DBA as Communications Director.
A keen advocate on how to achieve gender balance, she founded Kerning the Gap in 2015. A collective for like-minded people who want to see more women in design leadership, Natalie also writes a column for Design Week.
Founder Nick Pollitt comments: "In our constantly evolving industry, it's vital that we continue to reinvent ourselves. Natalie will help us build off our established strengths, harness the power of employee ownership and unleash new ideas, energy and skills."
Source: Pollitt & Partners