National Rail have created their first work with newly appointed creative agency The Community.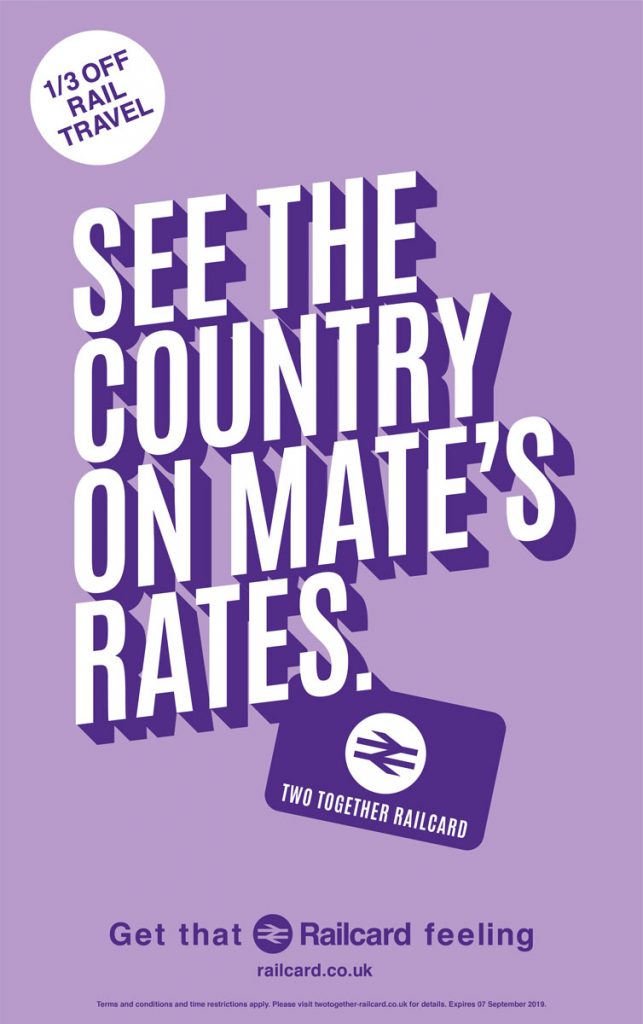 The summer campaign from the Publicis Groupe agency, launches next week and will introduce the new brand idea for Railcard: Get that Railcard Feeling. The work underscores the benefits of discounted rail travel in a fun, tongue-in-cheek way with a bright and optimistic visual identity.
The integrated campaign will run across YouTube, Facebook, Instagram and Twitter as well as in and around stations as digital and non-digital 6 sheets; the multi-million pound media budget was managed by Blue 449.
Catherine Lyver, National Rail Head of Marketing at Rail Delivery Group said: "We are really excited to be working with The Community. Their strategic rigour, creative flair and infectious enthusiasm really won us over and we love the creative platform and voice they've come up with for the brand."
Ryan Lietaer, VP Managing Director at The Community commented "We are thrilled to have the trust of such an iconic British brand and to be able to give it a fresh approach just in time for summer travel."
The Community will deliver all new communications and digital content for all Railcard products.
Source: Publicis Groupe