M&C Saatchi and Rapier have created a fully integrated campaign for NatWest which celebrates the launch of its new Reward Current Account, offering customers 3% back in Rewards on their household bills.
The campaign started with trailer activity on Thursday 22nd October. This led up to the launch of the campaign on the 25th October as part of a featured advertising break on Channel 4, during the hit drama series, Homeland. It also screened during the premier of the new James Bond film Spectre. OOH, digital OOH, social media, in branch, digital display and press activity will also go live across the following week with social experiential and digital editorial content breaking across the months of October and November.
The campaign targets households who pay their bills by Direct Debit. With the new Reward current account they will receive 3% back in Rewards on 7 of their household bill payments, for just £3 per month.
Many competitor accounts offer complex, variable rewards across a number of platforms. Customers have to jump through hoops or change their behaviour to earn their rewards. The new Reward Account rewards people where it matters – by offering one great rate across the 7 household bills.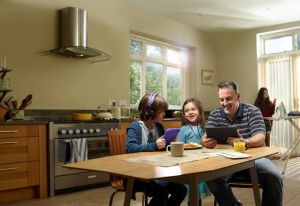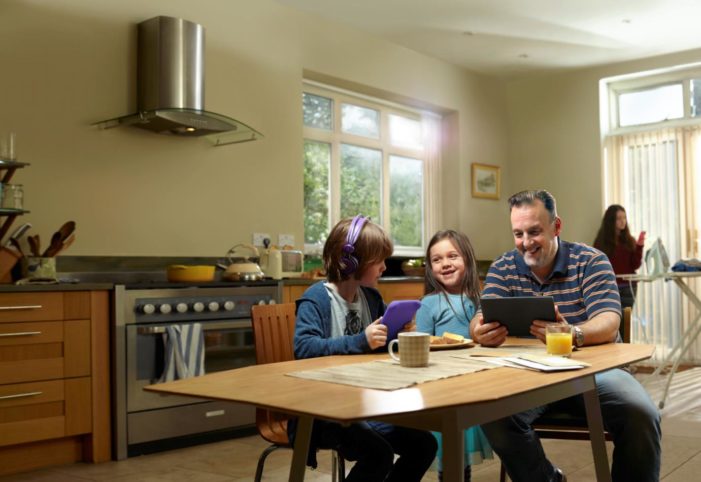 The campaign has at its heart a single Dad and his three kids. We see this warm, lovable Dad juggling the needs of his family while trying to keep on top of managing the impact of his household bills – from switching off the bathroom light that's been left on, to closing the open fridge door after his son.
Jason Lawes, Creative Director at M&C Saatchi, said: "I think NatWest is the bank that understands real family life better than any other. So by offering their customers a straight forward 3% back on household bills, they are offering them real value where it really matters. I mean, who doesn't get annoyed when someone keeps leaving the loo light on?"
Chris Marsh, Brand and Marketing Director at NatWest, "People often feel like they're not getting value from their banks and most rewards programmes are notoriously complicated, which is why we're really excited to launch an account that helps our customers where it matters most – a simple 3% back on their household bills."