Big Black Door, the marketing consultancy founded by former Weetabix Head of Marketing Gareth Turner, has published a white paper exploring the reasons behind the best and worst client- agency relationships.
Turner has long been an advocate of having strong relationships between marketers and their agency partners and is now sharing the results of his research into the subject, along with some thoughts on how we can work together to improve the situation.
"There are six contributing factors that have emerged" said Turner, "but the overwhelming priority is for clients and agencies to understand each other better. That could be a mutual understanding of business performance, brand objectives, or even the personal ambition of the person you're working with."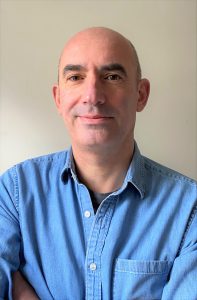 "But," he continued, "the most shocking finding was how we aren't respecting each other.  The report found that 44% of agencies that say they're not treated with respect by their clients, with 21% of clients also claiming that their agencies weren't showing them respect."
One agency leader in the survey said that that their worst client treated them with "rudeness, and a lack of trust and respect. We… were expected to 'just do it.' They put our work out to pitch for no reason. There was no recognition of good work."
The report is available to download at bigblackdoor.com/whitepaper.  Turner plans to hold a webinar to discuss the findings in June and is scheduled to be talking about the subject at MAD//Fest in July. 
Source: Big Black Door