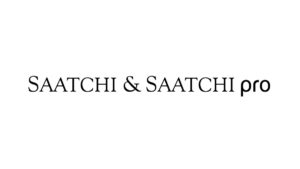 Saatchi & Saatchi London has relaunched its business-to-business communications practice with the launch of Saatchi & Saatchi pro. Formerly Saatchi Masius, the new agency brings technology and creative thinking together with a people, not business, focused approach to B2B.
The rebranded Saatchi & Saatchi pro will work with clients across all sectors to provide solutions to the rapidly changing B2B marketing landscape. The agency's focus lies in breaking down conventional business communications of B2B by using creativity to target the people behind the business and combining this with data, technology and digital expertise, to help companies navigate complex market changes.
As part of the transformation, the agency has hired a new Executive Creative Director, David Curzon, and Beth Freedman as Head of Client Services.
With a strong digital background, Curzon joins from 360i Europe where he was responsible for overseeing the creative department and its output, and driving a fully integrated approach. Previously, Curzon was an Associate Creative Director at DigitasLBi and has worked at a number of creative agencies both in London and LA, including WCRS, Fearlessly Frank and the Viral Factory. At 360i he worked on the #LidlSurprises and The Lidl Social Price Drop campaigns.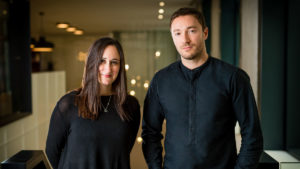 Curzon, Executive Creative Director, Saatchi & Saatchi pro said, "Joining Saatchi & Saatchi pro is a wildly exciting challenge, one that means creating a culture of creativity for our clients & people, that sits at the forefront of everything we do. The potential is huge and the access to the Saatchi network means we have the heritage and minds to collaborate with, to create truly meaningful and breakthrough work."
Freedman has worked at Publicis Groupe agencies since 2010, spending time at Fallon Minneapolis, Fallon London and Saatchi & Saatchi London before joining Saatchi & Saatchi pro as Head of Client Services. Her experience includes more than a decade of media planning and buying before her transition into creative account management, which has served as inspiration for the data-driven, media neutral approach, which she and Curzon have teamed up to institute at Saatchi & Saatchi pro.
Saatchi & Saatchi pro has also won the Vaillant Group UK account from incumbent, McCann Enterprise after a two month competitive pitch. The agency's first work, which will include the company's first B2C campaign in several years, is scheduled for launch in late 2017.
Beth Freedman, Head of Client Services at Saatchi & Saatchi pro London, said, "We're incredibly excited to partner with Vaillant Group in the UK to bring to life B2B2C campaigns across the Vaillant and Glow- worm brands. Their dedication to quality and service is inspiring, as is the level of their ambition for engaging their consumer and trade audiences. Helping them to successfully speak to both B2B and B2C audiences is exactly the kind of challenge we repositioned ourselves to meet."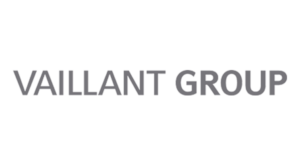 Alice Woolley, Marketing Director at Vaillant Group, added, "I am delighted to welcome Saatchi pro as part of the extended Vaillant Group team. Part of our strategy for sustainable growth includes a new direction and focus for both of our brands, Vaillant and Glow-worm. Saatchi pro has shown how they understand these inspiring new challenges and align with our vision. These are exciting times for both companies and Vaillant Group is looking forward to working with such an enthusiastic and experienced team."
Saatchi pro London joins the founding office of Saatchi & Saatchi pro in Berlin, which was established three years ago and provides digital and experiential solutions to both local and European clients including Deutsche Telekom, Toyota, P&G, Commerzbank, T-Systems, BASF and Pepperl+Fuchs.
Other Saatchi & Saatchi pro London clients include SAAB, PIMCO, PwC and Edwardian Hotels London amongst others.
Source: Saatchi & Saatchi pro