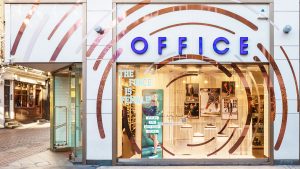 The Yard Creative (TYC) have embarked on a journey with NIKE to formulate a reaction to the shift in attitudes to trainers as a fashion item. With a particular spotlight on the female marketplace and the 'style editor' shopper.
Working with OFFICE shoes as the test bed for the project due to its strong connection with the high street and fashion footwear. London sites at Carnaby Street and Westfield White City were identified as the stores to lead the exciting launch of the Air Force 1 Sage.
The Approach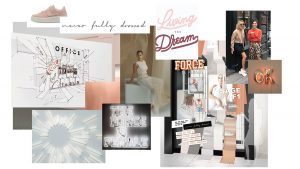 After initial research, TYC decided to roll their sleeves up and go to work in store in order to observe customer movements and behaviours at specific site locations. The team took time to deeply understand her journey, both online and offline and her expectations from a brand with perceived style credentials.
Having established the requirements of all parties involved, they set about creating a visual style that complimented the language of NIKE aesthetic whilst also appealing to the style savvy/fashion focused OFFICE customer.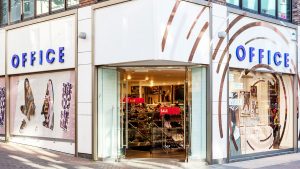 The intention was to guide her through a more inspiration driven, connected and seamless shopping experience which focused on the display and presentation of the product in context to "her world", highlighting style inspiration and opinion via collaboration with Never Fully Dressed, a brand she respects.
TYC set out to add value from a brand perspective through smart use of tech, to enhance the shopping experience and provide engaging yet tangible outcomes/metrics for the brand partner, with a view to educate and inform decisions on Brand movements going forward.
The Outcome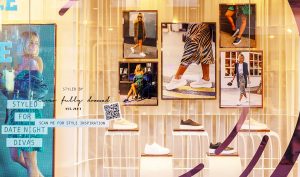 A playful and dynamic brand execution that captures the imagination of the style editor customer type. The new design helps to move the brand forward, both on the whole and in their window communication. It is a step towards strengthening NIKE's authority inline with the brand positioning, as a trusted fashion focused brand.
The sage application was installed during October 2018. It has been incredibly well received by the client and driven an uplift in sales. It will be succeeded by a new TYC x NIKE x OFFICE campaign launching November 2018.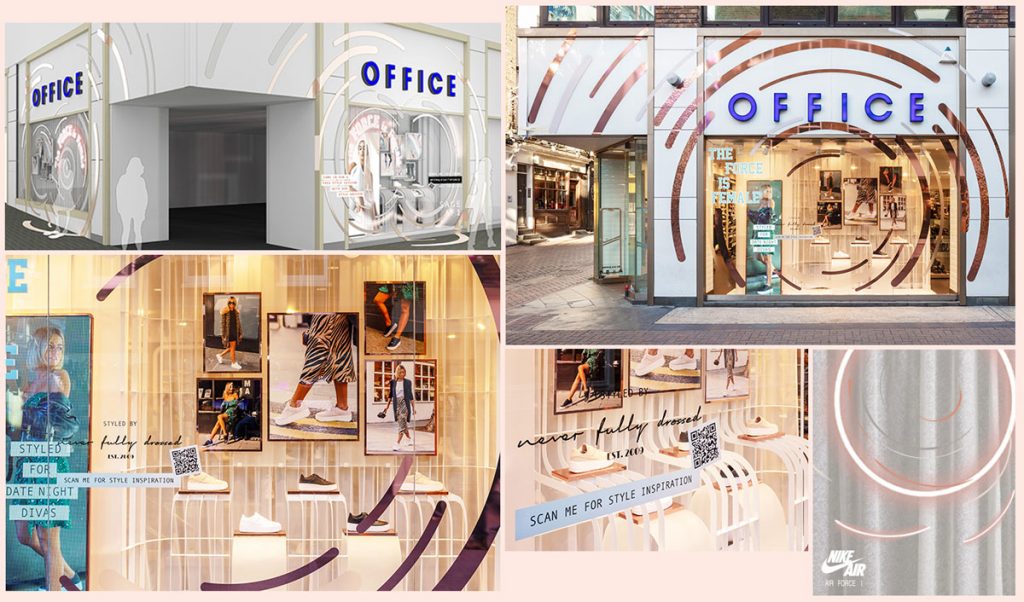 Source: The Yard Creative