Sam Robson, renowned senior sound designer and Board Member at 750mph, has joined No.8 as Creative Director of Audio and Partner of the business.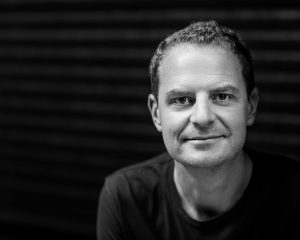 With over 20 years of industry experience, Sam has been involved in some of the most iconic advertising campaigns in recent memory, with a skill set encompassing TV, cinema, online and radio.
 
His work has featured heavily in industry award shows – with notable personal sound design achievements including a D&AD Yellow Pencil, BTA Craft Arrows Gold and Cannes Lion. Sam is also a regular on a number of global award panels for sound and advertising craft.

Recent standout creative work includes campaigns for Greenpeace, Great Western Railway and Lynx.  

 Barny Wright, MD and Partner of No.8 said: "Sam's work speaks for itself. Added to that, he is a fantastic guy and we couldn't be happier he is joining us on this journey. With Sam on board we are continuing on our path to making No.8 a creative destination for best-in-class audio and visual services, with a full service model fit for today's complex world."
Sam Robson added, "I'm extremely excited to be joining the talented team at No.8 and help build on their existing success.  The chance to develop a top class creative audio department and integrate it into their established vfx and offline workflow makes this such a unique opportunity."
Source: No.8