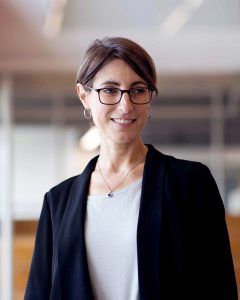 Ogilvy has appointed Nicola Dodd as its new Managing Director of Ogilvy PR in the UK.  
With over 25 years of brand communications experience across agency and in-house, Nicola has been a Managing Partner and part of the Ogilvy PR leadership team since 2019, leading new business, overseeing operations and corporate and consumer work for clients including Nestlé, Johnson & Johnson, UNESCO and Aldi.
Prior to Ogilvy, Nicola was Deputy Managing Director of Karmarama PR agency, Kaper.
Nicola has a broad spectrum of experience across commercial, not-for-profit and government and has worked with leading organisations including Barclays, IKEA, Unilever, Virgin Trains, London Underground and Dyson. She appears in the 2021 PR Week Power Book.
Nicola will report to Ogilvy UK CEO Fiona Gordon and will be supported by Matt Buchanan, who moves into an Executive Director role within the UK following his appointment as the Global Head of Consumer PR in July.
"After an extensive internal and external process, it's wonderful to be able to promote great talent like Nicola into this key leadership role. Nicola is an excellent leader, who brings a wealth of experience of integrated campaigns and a deep understanding of how to engage audiences through creative, earned work", said Fiona Gordon, CEO Ogilvy UK. 
"Having worked closely with Matt Buchanan for the last two years, Nicola will continue to build a business that has a modern view of PR, looking for innovative opportunities to intersect with other parts of the Ogilvy UK offer and create award-winning impactful work for our clients."
Nicola Dodd said: "I am so excited to lead the Ogilvy PR business having spent the past two years working closely with Matt on our transformation journey.   I look forward to this next chapter, continuing to put Ogilvy's creative heritage centrestage, working with our talented PR and Influence team and the wider Ogilvy UK agency to create even more best-in class work for our clients."
Source: Ogilvy