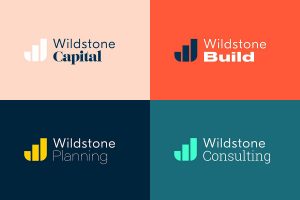 The out-of-home (OOH) advertising sector leader, Wildstone has unveiled a contemporary new look following a period of exceptional growth.
Rolled out throughout its internal and external operations, the new corporate identity is a visual expression of intent as Wildstone begins an EU expansion, evolves its service portfolio and confirms key board member appointments.
The launch of a transformed digital presence along with a sleek new logo and social media overhaul is a holistic evolution of the Wildstone identity. The four core businesses within the Wildstone stable (Wildstone Capital, Wildstone Consulting, Wildstone Build and Wildstone Planning) all assume the new identity, completing the brand's transformation into a top-flight European presence.
"The next five years are all about expansion for Wildstone. Our new look reflects our confidence in the business and our ambitious plans for growth across the UK and Europe. It's an exciting time driven by huge gains across every aspect of Wildstone's operations," commented Damian Cox, Global CEO and Founding Partner of Wildstone.
"Our investment fund, Wildstone Capital, which allows us to purchase freehold and long leasehold billboard sites has recently expanded into both Germany and France with a new European CEO appointment to be announced imminently. In addition, the Wildstone Planning and Build businesses have both grown and diversified outside of the out of home advertising market, allowing us to further develop our service capability and delivery."
Fresh, contemporary and reflective of the great strides made in client acquisition and reach across its four areas of operation, Wildstone's contemporary new image emphasises its qualities of design-led innovation, quality service and delivery excellence.
In addition to responsive new websites and sleeker, more engaging social media pages, Wildstone's clients will also notice the rebrand reflected in refreshed reports and supporting documents.
Source: Wildstone