Since December 2017, Pampers has inspired over 15,000 people to say #ThankYouMidwife. However, with 1,900 new babies born every day there is still an important job to be done in recognising this incredible profession. So, this summer, Pampers are rallying the nation to continue to say #ThankYouMidwife with a playful new TVC, social, PR and influencer campaign.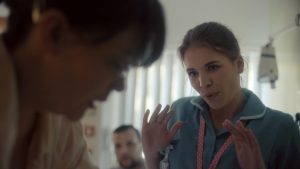 The new 40" TVC 'Push' developed by Saatchi & Saatchi London, showcases the rollercoaster of emotions that happen on the labour ward every day, and the critical role the midwives play in helping mums push on through delivery.  
Shot on the maternity wards at the Princess Anne Hospital in Southampton and New Forest Birth Centre, the Pampers 'Push' advert features footage of real midwives and pregnant women with their partners, set to the 80's hit 'Push It' by Salt n Pepa.  
Despite their vital role, one in three Midwives admit they feel under-appreciated and undervalued,  Whilst the majority of UK mums agree that it is important to thank midwives, just over half (58%) actually do. That's why Pampers is calling for parents to keep saying #ThankYouMidwife on social media.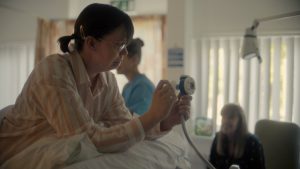 During the campaign, for every thank you shared, Pampers will donate £1 to the Benevolent Fund of the Royal College of Midwives to support midwives in need. One #ThankYouMidwife post = £1 donation. To help encourage people to keep saying #ThankYouMidwife, Pampers is also working with actress Jacqueline Jossa, who is currently pregnant with her second child.
Speaking about the campaign, Caroline Gorrie, Pampers Brand Manager at P&G, said: "Midwives do an incredible job and always go above and beyond, so Pampers wants to make sure that none of them feels under-valued. Through this campaign, we hope to celebrate them, show our appreciation and help bring a smile to the faces of midwives in hospitals throughout the country."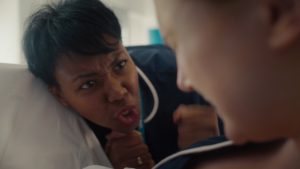 Gill Walton, Chief Executive and General Secretary at the Royal College of Midwives (RCM), said: "Midwives play a crucial role in helping women and families throughout pregnancy, the delivery of their babies and beyond, so we're delighted that Pampers continues to recognise them. The donations made through the #ThankYouMidwife social media campaign make a huge difference to our members who need them, so the RCM would also like to thank the public for their ongoing support."
The TV and VOD campaign, with media planning and buying executed by Publicis Media, launched  during the final of Britain's Got Talent on 3rd June, and will run until 22nd June 2018. A targeted consumer PR and influencer outreach campaign will also be executed by MSL.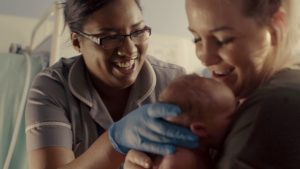 This campaign is part of Pampers' long-term commitment to appreciate and recognise every midwife in the UK.  As a further small act of appreciation, Pampers will also be doing a series of Midwives' Staff Room Makeovers across the UK, starting with Southampton Hospital where the TVC was shot.
Source: Saatchi & Saatchi London