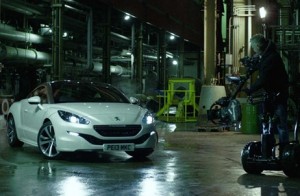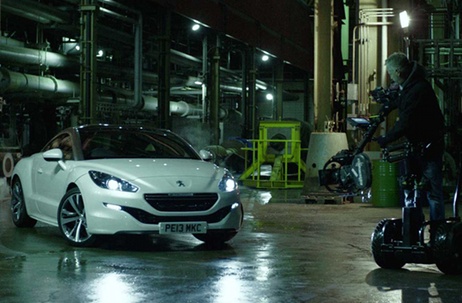 Peugeot UK is releasing a new campaign celebrating the creative and technological advances in film-making, to mark its sponsorship of Sky Movies.
The work is a series of 8 idents created by Havas Worldwide London.
The idents, which are directed by Ivan Bird, aim to blur the lines between the film world and the filmed world, with the new Peugeot uniting both worlds as the centrepiece in each shoot.
Each spot shows an individual piece of revolutionary film equipment and cuts between images of the equipment itself and footage that the equipment has shot. One of the idents focuses on an Octocopter camera, only four of which are in existence.
The work breaks on April 29th and will run on all 15 Sky Movies channels for a year. The idents were written by Harry Stanford and art directed by Mike Insley.
Nick Crossley, Manager Brand Advertising, Partnerships &  Sponsorship at Peugeot, said:
"The sponsorship of Sky Movies provides Peugeot with an excellent opportunity to showcase our passion driven mentality through the craft of film making. By including our definitional models we are able to give the public a taste of what Peugeot has to offer in a very premium and innovative way."