Quiet Storm has created the next instalment of its "Share a Moment, Share a Moonpig" campaign – with a heartfelt and humorous Christmas ad for Moonpig.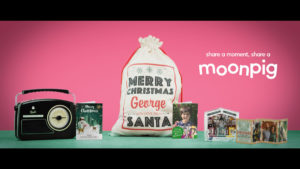 The new campaign shows that no matter how long the gift list, giving doesn't have to be an impersonal and generic act with Moonpig's range of personalised and personal gifts and cards.
It shows Anita discovering gifts on Moonpig that bring to life tender and humorous family moments, making for a truly personal Christmas.
Trevor Robinson, co-founder of Quiet Storm, said: "The entire team have worked collaboratively to pull this together at breakneck speed, from the team at Moonpig to our editors. I haven't done many Christmas ads in my career so that's been really interesting for me, it's great to do something more about sentiment and coming together, while still keeping Moonpig's trademark cheeky humour."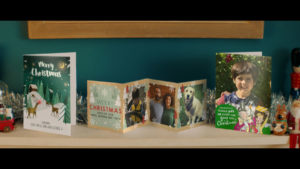 Media planning and buying is handled by Mediacom.
Credits:
Creative Director: Trevor Robinson
Art Director: Seb Jamous
Copywriter: Harry Iddon
Account Lead: Tanya Faulkner
Senior Planner: Laurence Russ
Agency Producer: Daniel Healy
Director/ Production Co: Trevor Robinson/Quiet Storm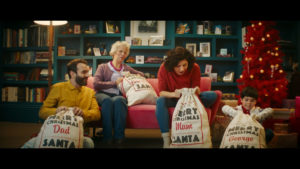 Producer: Daniel Healy
Post Production/ Editor: David Owen
Sound Design: Angell Sound
DoP: Charlie Goodger
Source: Quiet Storm