Heartburn and indigestion relief brand Gaviscon has unveiled its tongue-in-cheek innovation hub, Night Labs – the focus of a new marketing campaign aimed primarily at people in their twenties. It is the latest execution under Gaviscon's 'Go On' brand platform, which aims to facilitate good times by helping this experience-loving audience to literally 'go on' – without their fun being tarnished by heartburn and indigestion.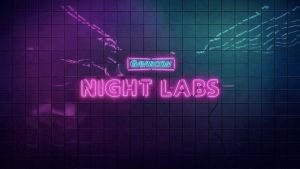 Night Labs concocts hilariously over-the-top solutions to common heartburn triggers such as fatty foods and eating too fast. In two surreal, synth-heavy, 80s-inspired films, innovations such as Fat-free Takeaway Food-flavoured Frozen Yoghurt (available in chips and gravy, fried chicken, kebab and number 32 Chinese varieties), The Mealstopper ('Each layer is the pure essence of a fast food meal, but a fast food meal that takes six hours to get through') and Fast Food Patches ('An entire meal in one tasty, adhesive sticker') are unveiled by Gaviscon's intrepid team of scientists.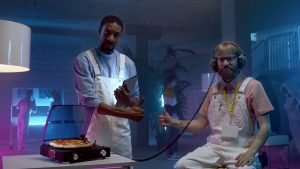 However, despite their best attempts at 'using brains to help guts', it is ultimately pointed out that a much simpler and far more serious solution (actually) exists: Gaviscon's Double Action tablets. Which do not taste of kebab, and, more to the point, actually work.
The campaign continues the RB-owned brand's strategy of targeting young people, whose fast-paced lives of work and socialising are giving them heartburn – with symptoms being first felt on average at 23-years-old. Despite this, people in their twenties rarely acknowledge the problem, let alone embrace a serious solution; instead, they try their best to keep going, determined that heartburn won't ruin their fun.
As well as the films, which will be promoted online and via paid social, Gaviscon has also created a campaign microsite which will host recipes, useful information and a competition in which participants can with their very own Night Labs Test Kit. This kit, inspired by the films, includes takeaway vouchers, anti-heartburn innovations such a crazy wiggly straw and tiny knife and fork to slow down the pace of eating and, just in case those don't work, vouchers for Gaviscon Double Action tablets.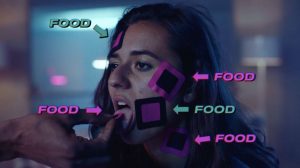 The campaign was created by Havas London, the creative agency responsible for last year's D&AD awarded launch of the 'Go On' brand platform and Gaviscon's pH neutral street food activation – which saw the brand hit popular late-night locations and food and music festivals in a luminously-branded food truck serving late night food with ingredients less likely to result in heartburn and indigestion. The campaign resulted in 73% of millennials being 'more likely to buy Gaviscon', while 79% now consider Gaviscon a 'brand for today'.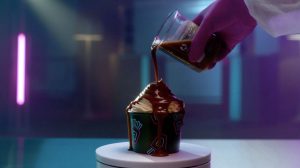 Charlotte Schloesing, Marketing Director at RB says: "Our new Night Labs campaign reprises the 'Go On' brand platform, attitude and distinctive visual identity – geared specifically toward young adults – we debuted last year. It's not just that this demographic tends to ignore symptoms of heartburn and indigestion and rarely embraces a serious solution, but also the fact that 75% of consumers remain loyal to their first form of treatment. We're determined to show this younger audience that Gaviscon has them covered when heartburn and indigestion strike – enabling them to go on with their fun times."
Elliot Harris, Deputy Executive Creative Director at Havas London adds: "The journey Gaviscon has been on creatively is remarkable. To see such distinctive, playful work in what has traditionally been quite a functional category shows a brand full of confidence."
Source: Havas London