Special Group U.S. is expanding its leadership team across DEI, creative, operations and production. The global independent creative company, widely known for its award-winning work on behalf of Uber Eats, has named three, dynamic female executives in pivotal roles to help shape the agency in North America.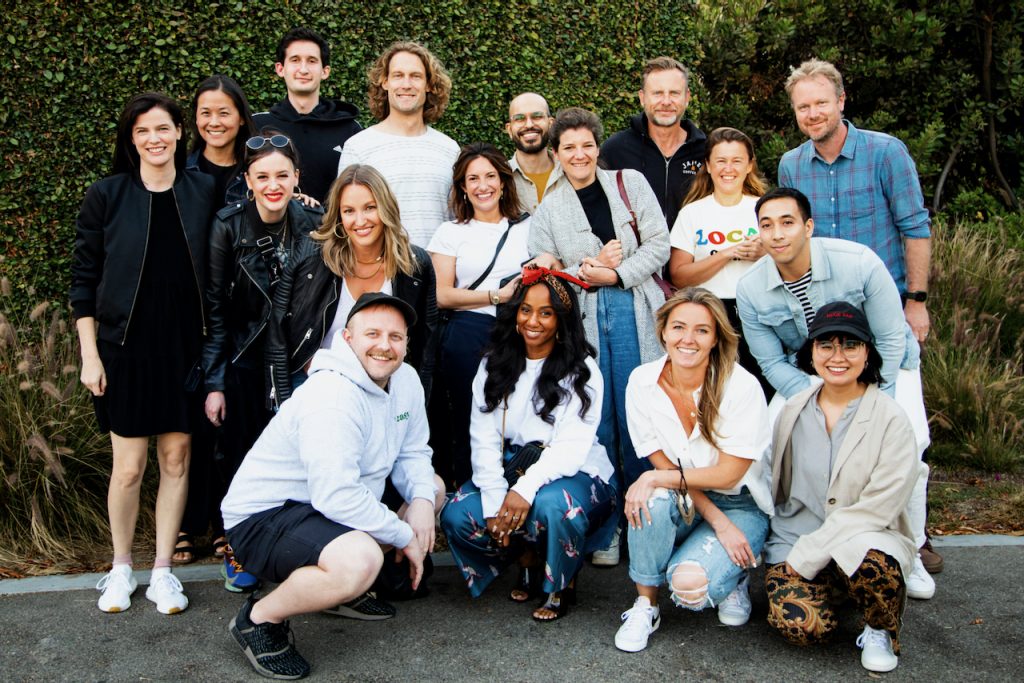 La Tanya Ware, a longtime 72andSunny executive, has joined Special Group U.S. as Head of Business Affairs & DEI Advocate. Esther Perls, who has held leading roles at agencies across Los Angeles, is the founding Head of Production. Veronica De La Rosa, whose career spans brands and agencies, is coming on board as Head of Operations.
Special Group also announced the acclaimed creative team of Dave Horton and Matthew Woodhams-Roberts as Executive Creative Directors.
These key agency leaders are joined by 12 other new employees who have joined Special Group U.S. in recent weeks. "Since opening in the U.S. only eight months ago, we are thrilled to be growing our team and client relationships," said Caroline Jackson, Managing Director at Special Group U.S., who herself joined the agency from IPG's Elephant in March. "It makes me so happy and thankful to see our core values of being open, brave and kind are resonating with talent from all over the country."
Ware joined Special Group after a 12-year run at 72andSunny, where she most recently was a Partnerships and Legal Director, which saw her working closely with creative leaders as they collaborated on campaigns across the agency. In her role, La Tanya was able to provide thought leadership, strategic guidance and risk mitigation for brands such as Google, Adobe and NFL to name a few. At Special Group, Ware plans to help build the agency from the ground up, much as she did at 72andSunny.
"It is a very exciting time at Special Group as it ramps up its U.S. presence," said Ware. "It's all about the people and there's an opportunity to build on a vibrant culture here. My goal is to help create an environment where people feel safe enough to be themselves, an environment where people feel seen, heard and supported which will ultimately lead to them creating their best work." 
Ware is bringing a keen interest in diversity, equity and inclusion (DE&I) to Special Group, which officially opened its U.S. office in October 2020 on a foundation of equitable business practices. "I have been passionate and vocal about DE&I for many years, so I'm excited to work with experts in the DE&I space, so that Special Group gets it right from the very beginning," said Ware, who will sit on the leadership committee. "It is a career highlight to come to Special Group U.S. and establish a foundation based on these important goals of having a diverse and inclusive company."
Perls' background also includes time at 72andSunny, where she worked with Ware on Samsung. Throughout her career she has produced work at agencies across Los Angeles, including, TBWA\Media Arts Lab, FRED & FARID, Deutsch, Mother, Anonymous Content and Facebook. In 2018, she worked with the Democratic National Committee on the 2018 midterm elections. Her experience spans international shoots, remote productions, global campaigns, social media and still photography for such brands as Apple, Starbucks, HP and Google.
"As a producer, it is particularly gratifying to work for a creatively driven independent agency because you get to bring the most fantastic concepts to life," said Perls. "I am excited about the work Special Group U.S. has created and contributing to many campaigns to come."
De La Rosa, like Perls, also recently worked for Facebook. At Special Group, she will be involved in recruiting, project management and communications. "I am excited to help build Special from the ground up," she said. "You can affect so much at this stage." 
With a business philosophy to keep things simple, flexible and moving fast, De La Rosa, will work closely with Jackson and William Gelner, Special Group U.S. Founder and Chief Creative Officer, and Kelsey Hodgkin, Co-Founder and Head of Strategy, to build the agency's vision and enact its business plan.
Horton and Woodhams-Roberts are reuniting with their former colleague, William Gelner at Special Group U.S. Both Horton and Woodhams-Roberts were creative directors under Gelner at 180LA. The pair also were creative directors at TBWA\Chiat\Day and ran their own freelance business, Matt&Dave.
"It is a big win for Special Group to welcome Matt and Dave, who are phenomenally talented and a lot of fun to work with," noted Gelner. "I am thrilled to be collaborating once again with these two on Uber Eats and other opportunities."
Horton got his start at Team One as a copywriter. Woodhams-Roberts, an art director, has worked for Goodby Silverstein & Partners, Cliff Freeman & Partners and Hal Riney.
Other new hires across Special Group U.S. are:
Alex Lumain, ACD / Design
Alyssa Cavanaugh, ACD / Art Director
Chloe Seitz, Producer
Elizabeth Lay, Art Director
Lex Singer, Copywriter
Lindsay Friedgood, Account Director
Janet Shih, Strategy Director
Maya Thompson, Senior Strategist
Molly Dyer, Account Executive
Rafik Massoud, Account Director
Ryan Siepert, ACD / Copywriter
Sarah Newton, Account Supervisor
Source: Special Group U.S