Award-winning agency, REDPILL creates an influencer marketing campaign that fully embraces the timeless essence of the Converse Classics.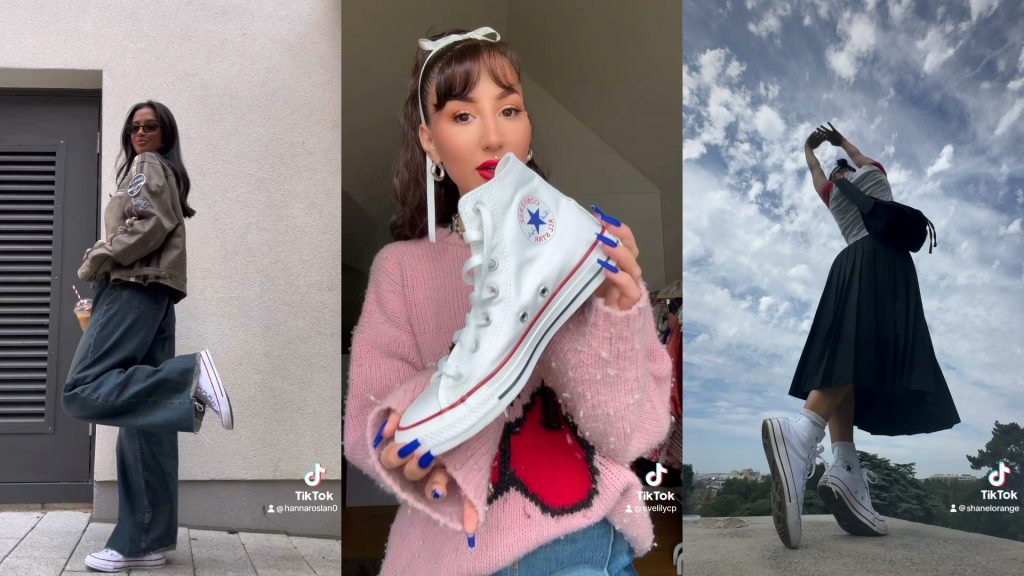 At the heart of every brand lies its hero product that defines them. The Converse "All Star" unisex high top white canvas has become a symbol of self-expression for many, with a versatile style that continues to captivate a global audience.
Converse entrusted REDPILL with the task of crafting an influencer marketing campaign that centred around the iconic heritage of these All Star Chuck Taylors, tapping into their nostalgic appeal to boost both awareness and sales for the brand.
REDPILL devised an influencer-driven campaign to celebrate the iconic high tops, carefully selecting a diverse group of ten female influencers from the United Kingdom and France that embrace the core essence of the brand's free spirit. The agency crafted an impactful performance strategy to amplify organic creator content in these two geographic markets, driving the desired young female demographic to explore their TikTok browsing sessions and journey to the timeless Converse Core range on site.
The creators were encouraged to express their authentic selves through personality-driven content, highlighting the #ConverseClassics in both standard and personalised designs. With unique creativity and flair, these creators produced captivating content for the Converse summer campaign, such as GRWM (Get Ready With Me) clips and individual video diaries, all to be shared on TikTok.
Jill Rynenberg, Integrated Digital Marketing Manager at Converse commented, "In the Converse 'Core' campaign, influencer marketing, featuring content creators Eve Lily and Hanna Roslan via REDPILL, was pivotal for showcasing our iconic Chuck Taylors. REDPILL, known for their results-driven approach, procured talent in line with our brand values and targeted audiences in the UK and France with a creative and data-led influencer campaign. This marked our second collaboration with REDPILL, and we were thoroughly impressed by their analytics-informed strategy for planning and execution."
Source: REDPILL