Publicis Health announces the appointment of Ed Thesiger as Managing Director, Saatchi & Saatchi Wellness UK.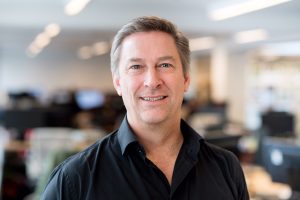 In this role, Thesiger has overall responsibility for building the Saatchi & Saatchi Wellness brand in the UK, leveraging the talent and capabilities that exists in the agency and connecting these with the wide range of products and services within Publicis Groupe, to deliver more value to clients.
"Ed brings to Saatchi & Saatchi Wellness UK extensive client and agency-side experience. He has been the architect of building numerous successful global brands and agencies. I am delighted he is taking on this new role," said Philip Chin, President Europe, Publicis Health.
Thesiger joined Publicis Health in 2019 as a Global Lead in Client Service. Prior to this, he served as Chief Executive Officer for GroupM in Vietnam and Indonesia. Under his leadership GroupM was awarded Campaign Media Agency of the Year and Digital Agency of the Year in 2017 and 2018. He has also held Managing Partner and Board Director roles at Ogilvy in the UK. On the client side, Thesiger was GSK Regional Marketing Director, South East Asia, responsible for the GSK Consumer Healthcare brand portfolio, which included Panadol, Sensodyne, Horlicks and Ribena.
"I have worked closely with the Saatchi & Saatchi Wellness UK team over the past 2 years and seen first-hand what a talented and committed group they are. I am excited to help build on these capabilities to deliver even greater impact for our existing and future clients," said Thesiger.
Source: Publicis Health