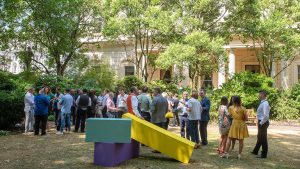 Salad, the creative-led design and communications agency, revealed the visual branding and creative concept for 2018's Design Podge Lunch – the design community's invite-only annual networking event.
Each year Podge Events enlists the artistic help of a creative UK agency to produce their design work. Salad developed the visual identity using Design Podge being in its 24th year as a starting point.
Through exploring the significance of the number 24, the agency decided to focus on the premise of time. The concept began with an original stop-motion animation of a handcrafted paper sundial, which in its 12th position turns to reveal the number 24. This simple idea, featuring colourful geometric shapes, fed into every element of the project.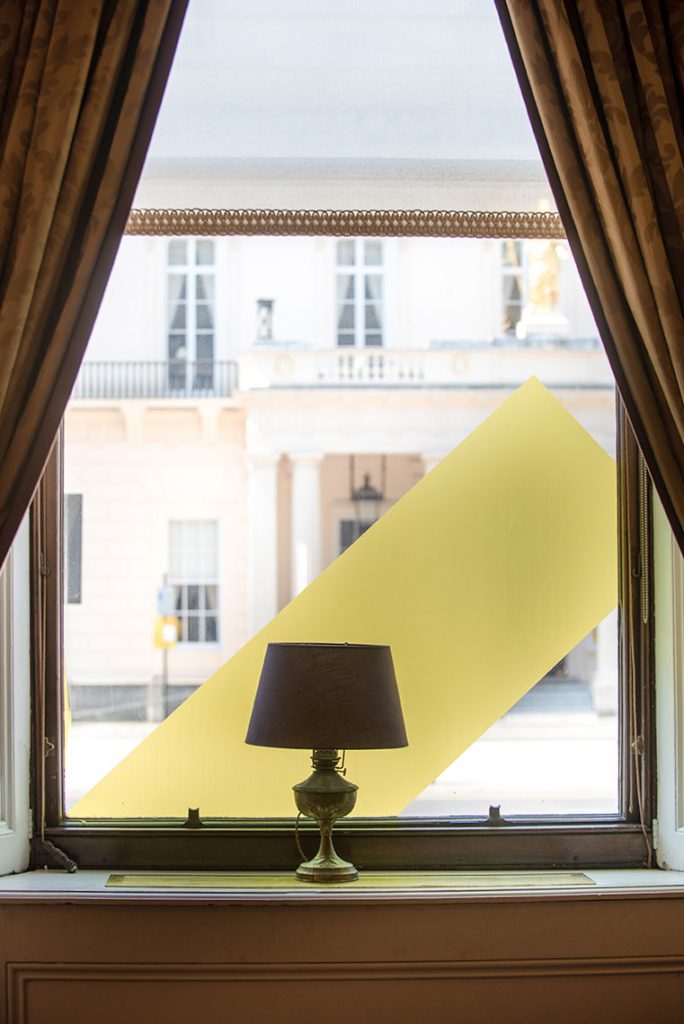 With complete creative freedom for the project, Salad wanted to be simple and bold, in order to impress the audience of design professionals. From the initial planning stages Salad incorporated movement into the work, whilst keeping the concept fun and enjoyable for guests. The creative output needed to work from a promotional perspective both online and in print, but also be tangible enough to be brought to life in an experiential way.
Salad employed blocks of colour, across a vibrant palette, alongside varying shapes and light. From a colourful invitation in the post, to almost life-size versions of the paper geometric shapes at the event, the concept presented a vibrant contrast to the decor inside the IoD's Garden Room, this year's event venue. As a rarity for Podge Lunch to have outdoor access, Salad were tasked to expand the installation. The gardens became the backdrop for a scattering of giant, colourful and soft geometric sculptures which enabled the creative to become more experiential and tactile.
To complement the printed elements and event design, Salad crafted a side-scrolling website to display the stop-frame animation as the user scrolls, revealing the number 24 at the end of the page.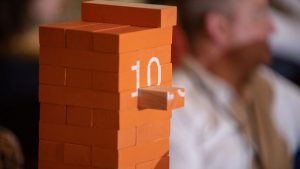 Arabella Lewis-Smith, Founder and MD of Salad, says: "We are very honoured to have delivered the creative for Podge, which is a respected institution in the design industry and graced by some of the highest profile design professionals. As an agency based outside of London, it was extremely rewarding to have our work experienced and complimented by such an esteemed audience. The event was fantastic and we're proud to have played a part in its success."
Founder of Podge Events, Phil Jones, adds: "One of the most enjoyable things leading up to every Podge lunch is the opportunity to work with a different branding and digital agency to help bring a new theme to life. Over 24 years I have had the pleasure of working with some of the best designers in the country. This year working with Salad was an absolute dream from start to finish. The designs were simple, beautiful and brought to life on the day with subtlety and care at the venue."
Source: Salad