Today Screwfix, the UK's largest multi-channel retailer of trade tools, accessories and hardware products, launches its brand campaign called 'The Choice of Champions.' As a uniquely customer centric business, the new direction created by Chime360, reveals a complete refresh of the Screwfix brand identity. It is the first campaign since Chime360 won the business last year.
Putting its customers at the very heart of the campaign, the new work debuts a new direction for the Screwfix brand which underscores its mission to be 'The Choice of Champions.' The brand campaign will go live across the UK, and represents an end-to-end overhaul of Screwfix's brand identity, which extends across the company's main consumer touch points including website, catalogue, company collateral, and across all instore retail assets.
'The Choice of Champions' signals Screwfix's established positioning as the 'champion of the makers and doers'. This disruptive, brand campaign focuses on talent, skill, strength and dedication of real tradespeople reframing them in a different light, banishing the outdated, stereotypical category codes that have been wrongly affiliated with the construction industry.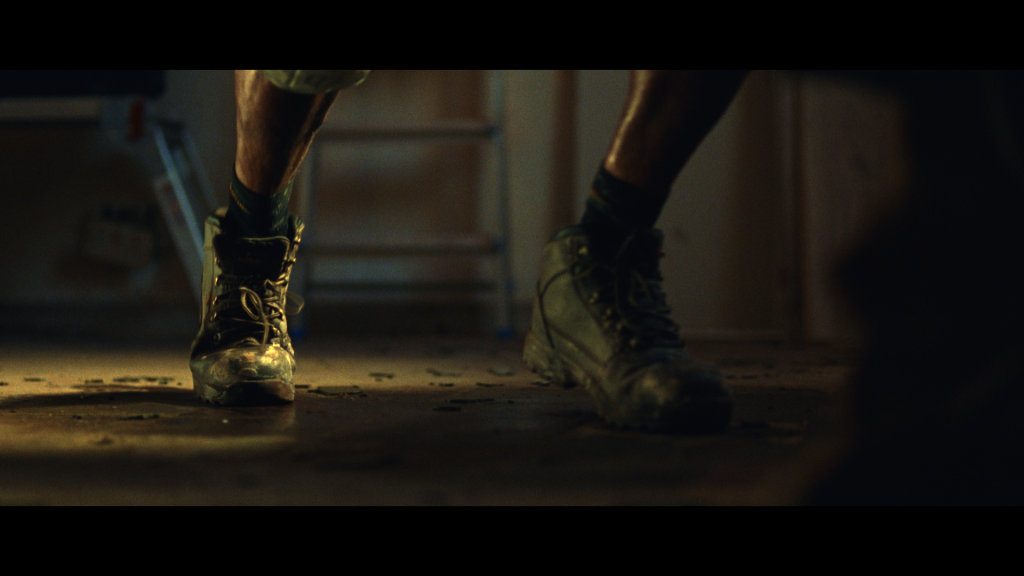 Featuring the nation's tradespeople, 'The Choice of Champions' launches with a 40" hero video, directed by 32, set to the backdrop of Mozart's powerful Requiem symphony. The film opens with various close-up shots of everyday building sites and DIY moments, such as tying boot laces, putting on protective eyewear, and working on site with power tools, all moments representative of a Screwfix champion. The dramatic music is interrupted with construction noises of drilling, hammering, and digging, as well as tea being stirred and the hero tradespeople enjoying a break as they all tuck into their sandwiches with a crunch in unison. The music builds to a crescendo with one of the builders poised ready to dramatically knock through a wall. As the hammer is brought down, the rubble smashes through in slow motion and concludes with hero close ups of the Screwfix champions, whose talent, focus, skill and dedication is often understated and overlooked. The final frame of the film is filled with sparks representative of celebratory fireworks which reveal the new Screwfix strapline 'The Choice of Champions.'
Designed to disrupt the category and cement its market leading position, Screwfix has also revamped its visual brand identity in line with this new era. Across the OOH graphics and in store print, Screwfix has shot tradespeople like never before, in authentic portraits that capture their true strength and skill. The assets feature emotive straplines that play on language usually akin to that of the sporting and high performance world such as 'It took blood, sweat and tears to hone my skills' and 'behind every great finish is a layer of undercoat' in an effort to humanise the hard work these champions do day in, day out.
Commenting on the brand launch, Jack Wallace, Director of Marketing Screwfix said, "Our customers are champions. We wanted to create a campaign that showed their skills and dedication by putting them front and centre. We wanted to celebrate the critical role our customers play in making, fixing, maintaining and building by celebrating them for the super tuned professionals that they really are. We're incredibly proud of 'The Choice of Champions' and thanks to Chime360 we've been able to bring our customers talent, focus, skill and dedication to the fore."
Veryan Prigg, Associate Creative Director at Chime360 added, 'Screwfix is a brilliant brand of the nation and it's about time our tradespeople were represented as the true champions they really are. Our bathroom revamps, plumbing problems and new builds wouldn't be possible without their skill, talent and determination, and we're excited to share this new brand campaign with the industry. Authenticity really is at the heart of this campaign, and it was important to us that we only cast skilled tradespeople, using authentic tools, only filming and working within authentic sites. Trust us when we say Screwfixreally is the choice of champions.'
'The Choice of Champions' 40" hero film will run from today and will be supported by a 30" and two 20" cut downs which will roll out across TV and VOD until the end of April. Supporting this, other elements of the new Screwfix brand campaign include OOH, digital, social media, and 'The Choice of Champions' campaign will also extend across the company's main consumer touch points including website, catalogue, company collateral and across all instore retail assets.
Source: Chime360