Kwikset and agency SCS are having some home improvement fun with a new campaign featuring Mythbusters' Adam Savage.
For years, Kwikset has been quietly and consistently creating some of the most trusted door hardware in the business, with a portfolio of great design and state of the art technology. With the home improvement sector running hotter than it has in recent years, Kwikset saw an opportunity to shift their focus to long term sales by solidifying a new brand platform to further separate them from the competition.
Together, the combined SCS and Kwikset teams leveraged the authentic values and capabilities of Kwikset, along with the wants and needs of their customers, to craft a new positioning that could be built on for years to come. One that positions Kwikset as the provider of innovative and secure solutions for the modern homeowner that are both reliable and easy to use.
With fresh inspiration, SCS developed a new mantra for Kwikset in the form of a new tagline: "A
Smarter Kind of Simple". The new mantra has become the foundation of a campaign built on the
duality of "smart and simple" that represents most of the brands' product features, and what
customers are looking for in their security solutions.
To highlight the smarter side of Kwikset, the team turned to a favorite nerd of innovation and former co-host of MythBusters, Adam Savage. "Adam has that fun and uniquely innovative side of technology that fits perfectly with Kwikset's own personality," SCS Chief Creative Officer John Zegowitz said.  "It's the kind of technology that we can all geek out on, and it's seriously strong and effective, too."
To communicate the "Simpler" side of the equation, SCS paired Adam with a stylish easy going
partner, played by actress Chivonne Michelle, who isn't all that concerned with the vast
innovation that goes into Kwikset products, but truly appreciates all the great design and
simple features. Together, the duo finds themselves in conversations that focus on the unique
duality that Kwikset provides.

"This is a pretty big deal for us to lead our efforts with a brand play campaign," said Matt 
Zimmer, Vice President Marketing – Security Hardware at Spectrum Brands. "But by building a 
campaign straight from the core features and benefits of our products, the 'Smarter Kind of 
Simple' campaign really does a great job communicating what we do for our customers every day 
in security and reliability, in style and design, and in innovation that you don't need some kind 
of degree to use."

The campaign rolls out this week, and will reach across broadcast television, CTV, paid
and native social content, and display advertising throughout the end of 2021 and into the
summer of 2022, with refreshes to the content along the way that will be informed by
consumer insights and in-market performance monitored and curated through SCS's
proprietary Marketing Intelligence Platform.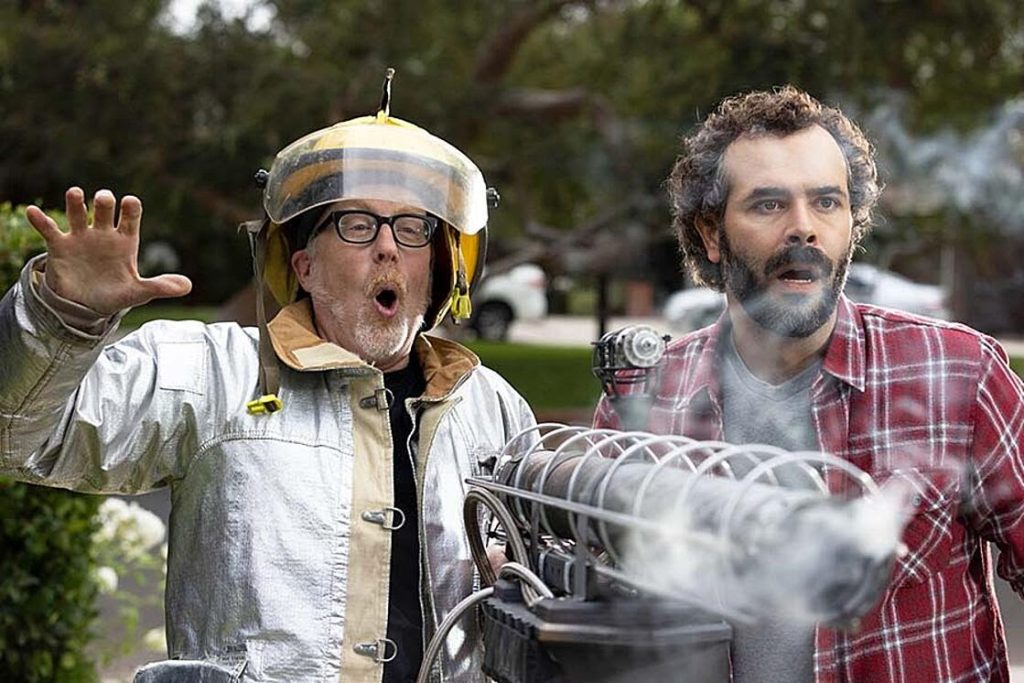 Credits
Client: Spectrum Brands / Kwikset
VP Marketing: Matt Zimmer
Sr. Brand Manager: Erik Glassen
Brand Manager: Mario Cardenas
Assistant Brand Manager: Teeanna Isaac
Product Specialist: Donnie Viajar
DCX Photographer: Bailey Woofter
DCX Photographer: Alex Obleas
Agency: SCS
Founder & CEO: James Schiefer
President & Chief Strategy Officer: Jeff Roach
SVP Brand Solutions: Tommy Campagne
Chief Creative Officer: John Zegowitz
Executive Producer: Catherine Gudvangen
Content Producer: Dave DeSantis
Creative Director/Copywriter: Ryan Simonson
Sr Art Director: David Kania
Art Director: Amy Higgins
Junior Copywriter: Schuyler Vanderveen
SVP Media: Andres Torrente 
Associate Media Director: Marvell Lam
Integrated Media Supervisor: Kat Pearson 
Director Project Management: Lauren Harvey
Production House: STEPT
Directors: Varsity / John Marisco & Ben McManus
Source: SCS