Last week saw the launch of SenseCheck, an online platform developed for B2B SMEs to support each other by giving and receiving anonymised, honest feedback on their marketing plans and campaigns.
Entrepreneurs have little of the resource that is available to big corporates to test out their marketing strategies nor are they likely to have in-house marketing experts.
Research carried out by SenseCheck among B2B SMEs reveals that:
95% agree that marketing activity is crucial to business growth
But half don't know in advance if a marketing idea will work out or not
And over half (55%) don't know if the money they spend is delivering results
Feedback on marketing plans is secured either informally by asking colleagues (29% of respondents) or from external experts (28%) – and most respondents feel they are unlikely to get honest feedback using these methods
SenseCheck is the brainchild of former Unilever and Mondelez marketer, Roger Jackson. Roger explains: "When I left the corporate world more than ten years ago to set up my own business, I no longer had the means to validate my marketing plans. Quite simply I was crossing my fingers and hoping for the best. When you consider marketing is an SME's key driver of growth and a huge chunk of your precious cash is at risk you really don't want to be leaving things to chance.
"If as a marketing professional I found myself facing this challenge, I realised that an entrepreneur without a marketing background would find it even harder. 
"Getting open, honest and objective feedback from people I respect and trust is the concept that powers SenseCheck. Covid has given me the time and space I needed to build it out and take it to market."
SenseCheck's initial focus is to drive its SME membership base. For a limited period, it will offer up to 500 qualifying B2B entrepreneurs the chance to join the community without paying the usual membership fee.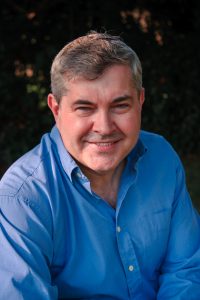 Reaching out for feedback is fast and easy. Members upload any materials in confidence to the site and receive anonymised feedback from a randomly selected group of their peers. The SenseCheck platform is built with reciprocity at its heart; each time someone provides feedback, they receive a credit so that their membership can end up costing next to nothing.
Roger Jackson concludes: "My vision is for SenseCheck to become the UK's largest benefit-focussed community of B2B entrepreneurs. Our target company sits in the £500,000 to £10 million turnover range, which represents the longtail of SMEs that powers the UK economy. It's more important than ever that they succeed and I believe the SenseCheck community can help them do that."
Source: SenseCheck