999 Piyanping is a well known over the counter pharmaceutical brand in China and was traditionally very popular with the older generation but in need of an image overhaul to make it appeal to younger people. This is where the creative team at Serviceplan China came in to work their magic on the brand and come up with a sequel to the successful '999 Warm-hearted Leggings' campaign, which became a Chinese internet sensation and won Gold at Spikes Asia in October 2019.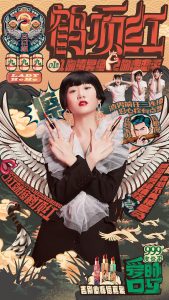 Serviceplan China created a unique social media campaign '999 Warm-hearted leggings' in 2019 for the brand's 999 Cold & Flu remedy, a medicine found in most Chinese bathroom cabinets, with the campaign going viral and reaching a younger generation. The latest campaign from Serviceplan China for the client also broke with conventions and reinvented the brand's 999 Piyanping anti-itching cream for Generation Z, by creating a range of lipsticks with the formula.
The 999 Piyanping anti-itching cream is known for its soothing and moisturising effect for skin, but the traditional marketing of the product often used cliche imagery, making it difficult to connect to a younger urban audience. So Serviceplan China's creative team were tasked with answering the question of how to break conventions and appeal to Generation Z. They came up with '999 Love Lipsticks', a new product which is safe enough for use for all sensitive skin types and also appeal to fashionable Gen Z with an eye-catching social media campaign and beautifully designed packaging in a retro style, which references oriental typography with a contemporary edge.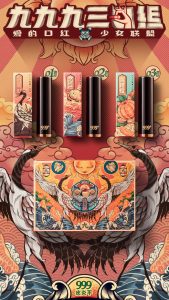 Serviceplan China created 3 visually stunning social media campaigns for 3 different lipstick colours; Sunset Red, Honest Orange and Crane Top Red. Launched in Autumn 2019, the 999 'Love lipsticks' were a social media sensation in China, generating more than 1.8 million WeChat searches and making it onto Weibo's Hot Search list.
Three social media films featured three different love incidents each relating to a lipstick color: "Kiss Playboys goodbye with Crane Top Red"; "Stop the itch of heart with Sunset Red"; and "Be bold to swipe right with Honest Orange".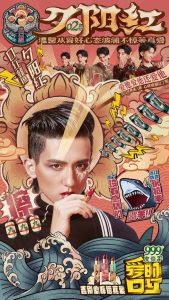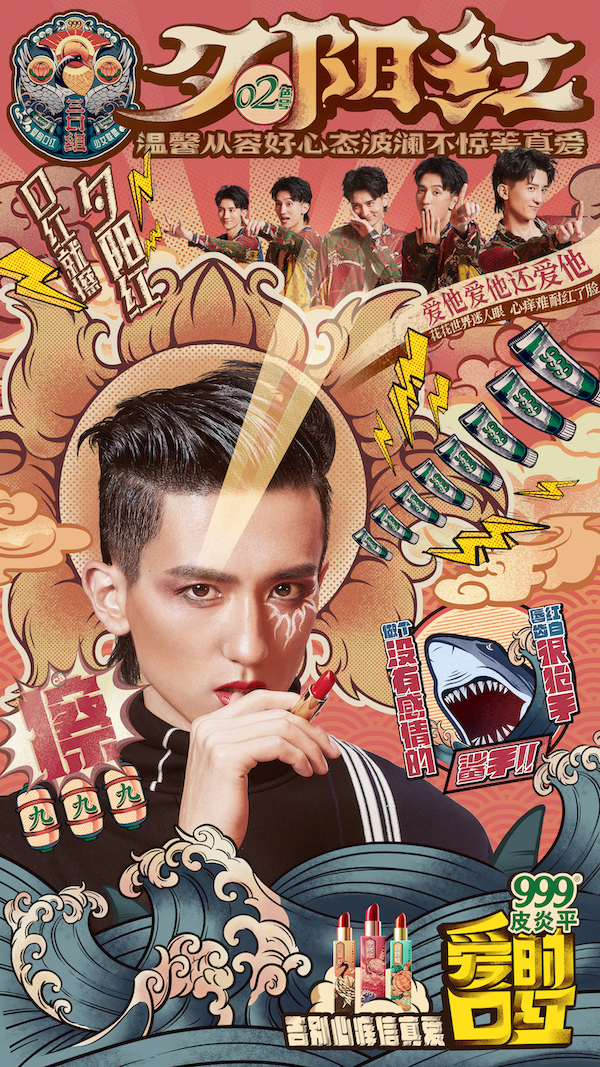 After the campaign launched, Serviceplan China were able to engage a younger generation with the brand on an emotional and aesthetic level.
As of 2019, China had more than 200 million 'single' people, so the 999 Lipstick campaign was designed to encourage young singles to pursue their own happiness. So Serviceplan China came up with the idea of "Love Without Itch from Heart", and developed a crossover campaign of "Love Lipsticks".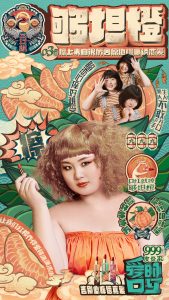 The launch of the 3 lipsticks stimulated a massive discussion from netizens, with the three viral videos breaking out of the conventions of traditional "love stories", and becoming an instant hit across the internet. The campaign also caught the attention of the Chinese government-owned media including; SASAC (Stated-owned Assets Supervision Administration Commission), CCTV and People's Daily, and reached more than 10.4 billion impressions. Most significantly, Serviceplan China were able to bring the Piyanping brand to a younger audience, with the campaign leading to a huge increase in sales.
Serviceplan Greater China CCO Chong Kin said: "After the success of our 999 Warm-Hearted Leggings campaign, once again we have proven to the market that creative works don't arrive by luck, but instead are the result of combining a talented team and a forward-thinking client."
Source: Serviceplan China