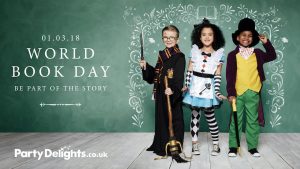 Online retailer, Party Delights are encouraging you to 'Be Part of the Story' to celebrate World Book Day on 1st March 2018. The campaign, devised by integrated creative agency, seventy7 features models in Harry Potter, Willy Wonka and Alice in Wonderland fancy dress costumes.
seventy7 brought the idea to life via their in-house creative, production and photography teams. The campaign was designed to deliver content for billboards, eCommerce imagery and videos for the Party Delights website and their social media channels.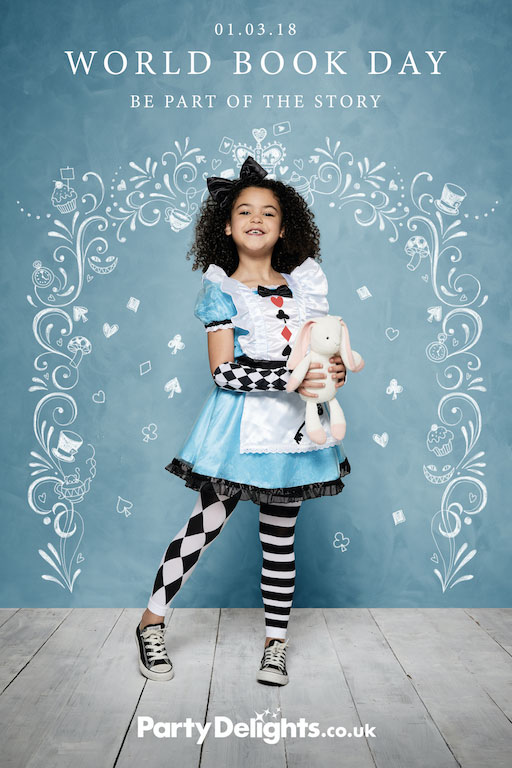 Claire Grasby, Marketing Director for Party Delights commented, "This was our second seasonal campaign with seventy7 and once again they exceeded our expectations in terms of concept, design and professionalism. With a tight deadline, the team worked hard to accommodate our project and did so to the same high standards we have come to enjoy. Everything was delivered on schedule and we were delighted with the results. The whole team are a delight to work with and always make shoot days fun and enjoyable for all involved."
Party Delights, which has more than 140 staff and sells more than 20,000 products, have been working with seventy7 over the last 6 months. Capitalising on the trend for tutorial videos, seventy7's Halloween campaign with Party Delights saw their tutorial video content featured in The Daily Mirror.
Jenny Witter, Client Services Director at seventy7 said, "It's been fantastic to work with the Party Delights team on another campaign. Projects like this are a real opportunity to flex our integrated muscles, from coming up with the initial creative idea to managing the model selection, producing the shoot and delivering the final assets for use across platforms. It's something our team take great pride in, particularly as there's a billboard featuring the campaign right outside our Manchester office. We look forward to continuing a successful and collaborative partnership in 2018."
Source: seventy7