Leading design and innovation agency, Seymourpowell, has collaborated withRepublic of Fremantle to design the new premium flagship range of Aromatic Gin, Full Bodied Gin and Signature Vodka.
Western Australian urban distillery in the heart of Fremantle's bustling West End, Republic of Fremantle, was established in 2019 and is one of the few distilleries in the world crafting their spirits from scratch, using innovative 'grape to glass' distilling methods to create the base spirit from locally sourced wine. Seymourpowell's creative solution for this flagship range garnered inspiration from the brand's Antipodean provenance with a fresh and differentiating colour palette, and inclusion of familiar symbols of the historic port of Fremantle. Sails, lighthouse and compasses weave through the linear horizon, echoing the style of modern banknotes – treating the physicality of the bottle itself as an embodiment or symbol of currency for the Republic.
Allison Spence, Creative Director, Brand, Seymourpowell commented: "At the heart of the conceptual thinking, the visual storytelling was focused around the unique production method, from grape to glass. The multifaceted, complex and layered tasting notes of the product itself, are reflected in the detail of the designs."
The symbols featured on each product are embellished in foil and are inspired by the vintage bottles found at the site during excavation at the beginning of the build. These symbols represent a bold spirit, all the while reiterating the renegade drive of the makers. Each of the icons portrayed on the bottle designs have been created to form a 'kit of parts' that transcend the packaging and adapt and flex across all touchpoints for the brand from website assets to signage.
The result is an intriguing multi-layered 360 design which encourages the consumer to rotate the bottle and discover more about the Republic of Fremantle proposition.
"The team at Seymourpowell tackled our brief exceptionally well bringing the philosophy of the Republic to life by incorporating the core of our brand's origin and offering at the heart of its visual identity. The designs tells our story and encourages our customers to interact with the product. We wanted to develop something that celebrates our origin, unique distilling process and provenance at every pour, proudly standing out from other brands". comments John McVeigh – Co Founder, Republic of Fremantle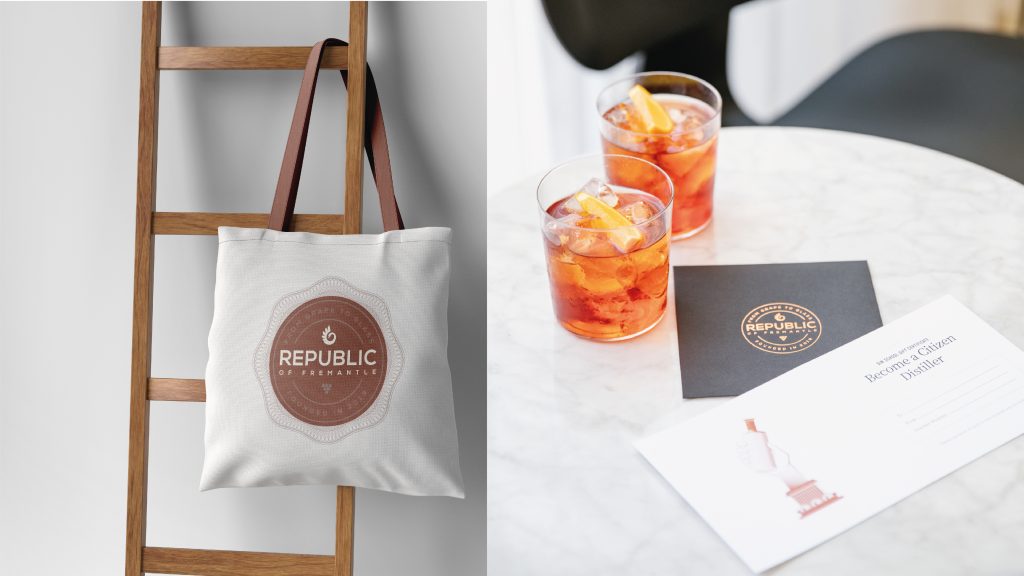 Source: Seymourpowell & FAB News