Following a competitive pitch process, Shpock has appointed Red Brick Road as lead creative agency and Goodstuff as lead media agency to launch their new brand positioning in the UK. The global brand launch includes a new brand identity and brand positioning for Shpock which is encapsulated by their new brand line, "The Joy of Selling". 
Red Brick Road have created a TV campaign which heroes Shpock's uniquely hassle-free user experience and positions the brand as the most joyful way to buy and sell the things you once loved. With millions of users nationwide, easy delivery options and payment guaranteed to sellers through the platform, it is difficult not to enjoy the experience of selling on Shpock.
The new TV campaign follows our hero as he discovers how easy it is to sell on Shpock, before embarking on a joyous journey around his house as he seeks out more things to sell. His fun is put to an abrupt halt by the return of his girlfriend, who discovers her flat to be completely empty aside from her cat and her boyfriend in just his pants, having sold most of his clothes along with all of their possessions. The campaign line then warns users in a tongue in cheek nod to the action to "Please Shpock Responsibly".
Outsider's Chris Balmond directed the launch campaign which was shot in accordance with new Covid-19 protocol including remote direction and client attendance as well as social distancing measures on set.
The campaign launched on Saturday 26th September and will run throughout October and November. Media planning and buying has been handled by Goodstuff following a competitive pitch process earlier this year including 5 agencies.
Alexandra Kleemann, CMO at Shpock, said "We knew we had a great campaign when during the shoot we were laughing tears on our – virtual – set. RBR and Goodstuff did a tremendous job supporting us from pitch to air date. They provided invaluable strategic direction and support and made sure every creative decision we had to take was well-informed. We can't wait to see the result on air!" 
Red Brick Road's CEO, David Miller, said "We relish the opportunity to work with dynamic and disruptive brands like Shpock as they enter into the next phase of their journey, there is never a better time to create a Following. Shpock is such a fantastic brand with a product offering that really separates them from the category. It has been a pleasure to develop a campaign that really heroes how joyous a brand they are." 
Andrew Stephens, Co-Founder at Goodstuff said "Shpock are at an exciting pivot point in their business and we can't wait to add some Goodstuff Shparkle to their marketing returns".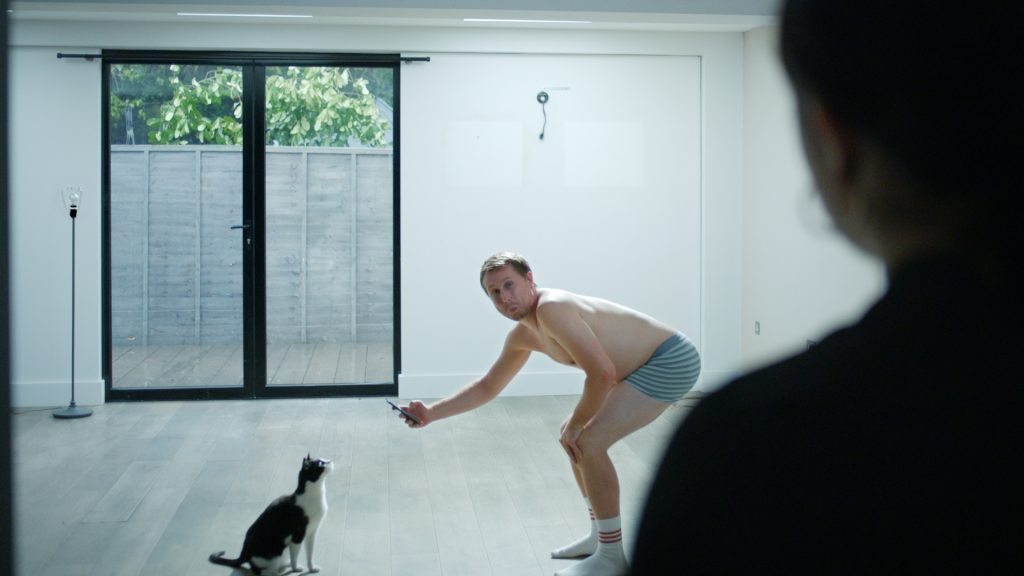 Credits
Client: Shpock

Alexandra Kleemann: Head of Marketing, Shpock

Iyesha Cheema-Bradshaw: Brand and Content Manager, Shpock

Mathias Guggenbichler: Senior CRM Manager, Shpock

Matthew Cane: Head of Design, Shpock

Creative Agency: Red Brick Road

ECDs: Matt Davis & Richard Megson

Creative Team: Tom Hopkins & Marcus Smith

Business Director: Kevin Smith

Senior Account Manager: Caroline Hickey

Producers: Ben Catford @ Heads Up Productions

Director: Chris Balmond
Production Company: Outsider 
Production Company Producer: Tom Martin
Post: No.8 – Sound: James Lyme / Grade: Jack McGinity / Flame: Jim Allen
Editor: Tim Hardy @ Stitch 
Music: Leland Originals 
Composer: Benjamin Woodgates 
Media Agency: Goodstuff 
Source: The Red Brick Road