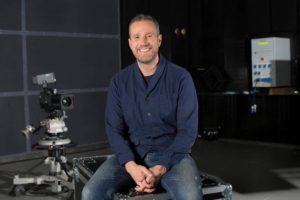 Carling In Off The Bar is returning bigger and better to platforms across Sky, with 20 episodes announced across the new season. 
Fronted by Max Rushden, who has recently presented on talkSPORT, BBC Radio 5 Live and The Guardian's Football Weekly Podcast, the first show will take place on Friday 11th August around the opening match of the new Premier League campaign between Arsenal and Leicester City at The Emirates Stadium.
The content deal, which was brokered by Sky Media, allows fans to tune into each show live and on catch up via Sky Sports' Facebook and YouTube channels. For Friday Night Premier League matches, there will be both a pre-match show (6.30pm – 7pm) and a post match show (10.15pm – 10.45pm). The post-match show also be broadcast live on the newly introduced Sky Sports Premier League TV channel.
As part of Sky Sports and Carling's commitment to enabling fans to get closer to the action, amateur fan film makers will be commissioned to produce a short film about what makes their club special. Each filmmaker will be guided through production by experts from Sky Sports and have their feature screened on a Carling In Off The Bar show.
The first fan film with Arsenal supporter, Ashley Defoe, a passionate and aspiring filmmaker from London, looks into what it means to be an Arsenal fan, delving deeper into how the 'Victory through Harmony' motto binds Arsenal supporters. With a cameo from Gunners legend, Ray Parlour, the film will be exclusively screened during this Friday's first Carling In Off The Bar Show of the season.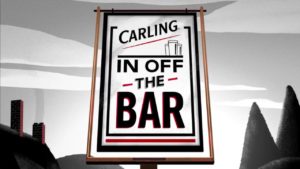 Jim Shearer, Carling Brand Director for Molson Coors said: "This season Carling In Off The Bar will continue to shine a light on the simple yet magical pleasure of watching the game with your mates over a pint at the pub. During the 2017/18 campaign, we want to get under the skin of the Premier League and what makes it special by working closely with Sky and real football fans to tell their very own Premier League story. There will be plenty of exclusive opportunities for fans to get involved with this season's Carling In Off The Bar, including being part of an interactive audience on the night itself. Fans just need to follow @Carling on Twitter for the latest show updates."
Jason Hughes, Head of Creative Solutions at Sky Media, said: "Our partnership with Carling for Carling: In Off the Bar demonstrates the creative content that Sky is renowned for. We're delighted to bring the programme back for a second season, highlighting that Sky continues to be a media partner of choice for brands. Last year's content focused on  live linear TV and social – this year, with the help of an additional targeted media plan via Sky Advance and complemented by further innovation across our social and editorial channels, we aim to increase the popularity of the show for all football fans."
Source: Sky Media