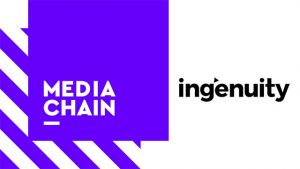 Social Chain Group, the integrated social media company, announced its partnership with Ingenuity, to support rapid ongoing growth in 2019.
Following huge success in 2018, the much-lauded global social experts are partnering with Ingenuity to meet ambitious growth targets for Media Chain, the social media publishing part of the global group. For Ingenuity, the strategic collaboration is highly timely as social is becoming more prominent in brands' briefs, and Media Chain is expertly positioned to deliver on these demands.
Focusing on areas of potential expansion, Ingenuity will be responsible for driving new business leads that directly feed into the Social Chain Group's wider business plans and put Media Chain on the map as the leader in social media publishing.
Ingenuity was selected as a result of its integrated Business Development model that comprises lead generation, events, content, PR, insight, agency recommendations and brand partnerships teams. This in-depth knowledge of the market helps Ingenuity pave the way for sustainable growth by delivering intelligent, viable and timely opportunities for its clients.
Alex Ayin, Commercial Director at Media Chain said: "We've got big plans for Media Chain in 2019 and we see partnering with Ingenuity as a key way to support this success. We know that brands' media demands are changing to focus more on social and are well placed to deliver on those now. We look forward to working closely with the team and seeing the results that its unique model can facilitate."
Chris Kemp, CEO and founder at Ingenuity said: "We're really excited to kick off 2019 with Media Chain as a new partner. If conversations with brands have taught us anything over the last two years, it's that social is taking more share in broader media plans, and it's a great opportunity for Media Chain to capitalise on this. The whole team here are looking forward to working with the best-of-the-best at Media Chain, using creativity grounded in market knowledge to drive towards growth targets."
Source: Social Chain Group