Creative agency Space has developed a new series of films for the Bundesliga, the German Football League, as part of its drive to grow its global fan base. The films, which feature players from clubs competing in this year's League, include the strapline "Football – As it's meant to be".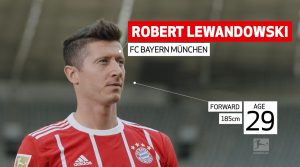 The films will be showcased on the Bundesliga's own channels as well as global broadcast partners' social channels including Facebook, YouTube, Instagram and Twitter, and will be part of the pregame broadcast footage which will run for the entirety of the season ahead.
Featuring global stars from the Bundesliga such as Robert Lewandowski (Bayern Munich), Pierre-Emerick Aubameyang (Borussia Dortmund) and Naby Keïta (RB Leipzig) the films give a rare close up view of their precise techniques and how it is then applied in their games.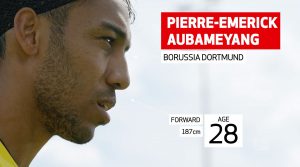 The 'Applied Technique' series brings to life each player's signature skills (from step overs and headers to front flip celebrations) in super-high focus and slo-motion, overlaid with dynamic motion-graphic data that brings to life the speed, force, angles and agility. Cut alongside in-game footage of them in action at the highest level for their club, each film showcases the exceptional quality of football in the league.
Space was tasked with creating engaging social content of Bundesliga teams to drive engagement and build a wider global fan base within key markets such as China, Japan, Latin America and USA.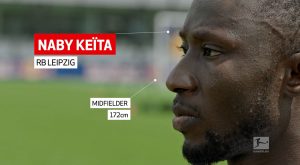 Vincent Girdwood – Social Media Lead at Deutsche Fussball Liga, commented: "Social content is an increasingly important way for us to engage fans. Over the past few years, fans have been turning to digital channels as their first port of call. We wanted to create a campaign that provides insight into the players and the clubs they represent while showing off the best of the Bundesliga."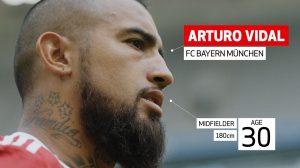 Jason Nicholas, Managing Partner at Space, added: "It's a privilege to be working with the Bundesliga to extend its global reach and increase its social engagement with football fans worldwide. The Bundesliga is already the fastest growing sports league on social media and with these films we're aiming to build uponthis momentum by introducing new fans to the skills and techniques of the biggest players in Germany."
Source: Space