Special Group U.S. is expanding its leadership team. The global independent creative company has named Caroline Jackson as its managing director and Kelsey Hodgkin as head of strategy for its growing U.S. office, and will join as partners alongside chief creative officer, William Gelner who launched the shop in October 2020.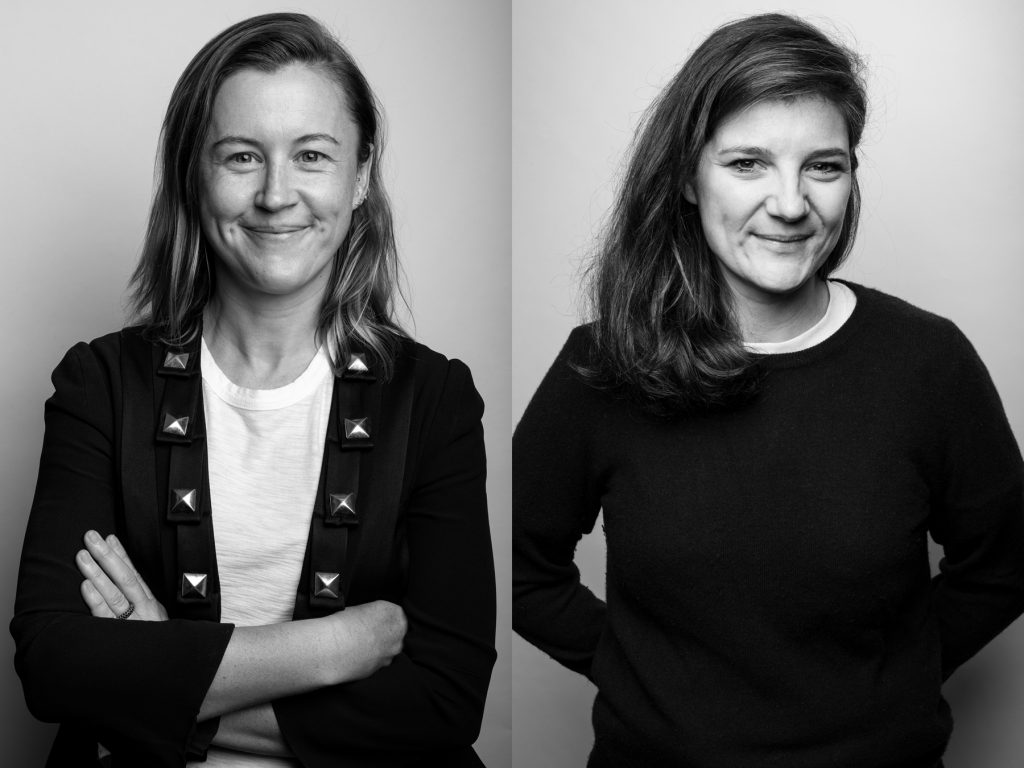 Jackson, a native of Australia, is joining Special Group U.S. from Interpublic Group's Elephant, where she was managing director for the West Coast and led such brands as Apple and Beats by Dre. Hodgkin was previously chief strategy officer at Deutsch LA where she led strategy for the Target, Taco Bell and Walmart accounts.
At Special Group U.S., both Jackson and Hodgkin will bring impressive track records for helping some of the world's top brands create meaningful consumer connections. Both leaders will support founding agency client Uber Eats and engage with new clients who share similar values to Special Group.
"We could not be more thrilled to have Caroline and Kelsey complete our leadership team," said William Gelner, chief creative officer for Special Group U.S. "Caroline embodies our agency's values–open, kind and brave–along with the energy and ambition to create something new, during the biggest inflection point in our industry." 
Gelner continued: "Kelsey's talent for bringing original insights to brands, her extensive retail experience and the fact that she has worked in multiple markets all bring great value to Special Group U.S. and our clients."     
Los Angeles-based Jackson and Hodgkin share international advertising agency backgrounds.
Jackson's career includes a decade at Ogilvy in Hong Kong and New York, where a signature client was American Express. Prior to joining Elephant, she was managing partner of Ogilvy, Hong Kong, and handled Marriott, Ralph Lauren and Rolex. Jackson has also spent time at R/GA, Publicis, Havas and JWT where her leadership has shepherded brands like UPS, Volvo and Citi.
"What brought me to Special Group is the agency's depth of incredible talent, second to none work and, importantly, the founding principles to be open, kind and brave," said Jackson. "All of these qualities, along with William's plans to grow in the United States were huge positives for me. Also, being an Aussie and part Kiwi, and considering Special Group's prominence across Asia Pacific, this represents a homecoming for me, too."
Early in her career, Hodgkin was an account planner at Bartle Bogle Hegarty, London, working on British Airways and Vodafone. From there, the U.K. native with Australian roots went to Ponce Buenos Aires, handling Unilever personal-care brands, and on to MullenLowe in Boston and Los Angeles, where clients included Acura, Google and Amazon.
"The role of independent agencies has never been more important in pushing new ideas, new creative ways of working and new models for inclusivity," said Hodgkin. "I believe independents hold the industry to a higher standard; they are the tip of the spear and to have the opportunity to be part of building that with Special Group U.S., given all they have achieved internationally, is an incredible opportunity."
Since Special Group launched in Auckland, New Zealand in 2007 and expanded to Sydney in 2014 and Melbourne in 2020, it has become Asia Pacific's leading independent agency, producing award-winning work for such clients as Uber Eats, Red Bull and Tourism New Zealand. Both agencies recently won Campaign Brief Agency of the Year for their respective countries. 
While Special Group U.S. was in operation for only a short few months, the team was entrusted with helping to create Uber Eats' first-ever Super Bowl campaign "Eat Local" that brought back "Wayne's World" local-access legends Wayne & Garth along with rap superstar Cardi B, and kicked off a $20 million restaurant-relief program. 
Previously, unexpected duos for Uber Eats' "Tonight I'll be Eating" campaign have included Sir Patrick Stewart and Mark Hamill featuring in a verbal food fight and a match-up on the gymnastics floor between Olympic medalist, Simone Biles, and 'Queer Eye' star Jonathan Van Ness. 
Source: Special Group U.S.