Everyone has probably experienced how having the same taste in music helps to foster good relationships between people and brings like-minded individuals together. What's especially interesting is that dogs also have individual tastes in music and enjoy songs as much as people do. This has only recently been revealed by a study carried out by the University of Glasgow.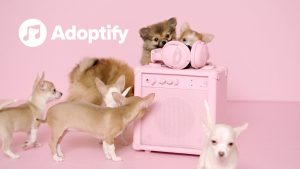 Together with the Tierschutzverein e.V. in Munich, Serviceplan Campaign X had the idea of using this link to match the "right" pet with a suitable owner. The music streaming service Spotify will collaborate on the project as a media partner and an intermediary.
"No other music provider knows and analyses the musical preferences of their listeners as well as Spotify. We will use this to make recommendations to users by displaying dogs who like the same music in personalised video banners," explains Hans-Peter Sporer, Creative Director at Serviceplan Campaign X.
The banners lead to a microsite showing all participating dogs in cool poses, listening to their favourite music. The animals are assigned to different music genres: there are electro, classic, pop, rock and hip hop dogs waiting for their new owner. The banners will go live on Spotify on January 18th.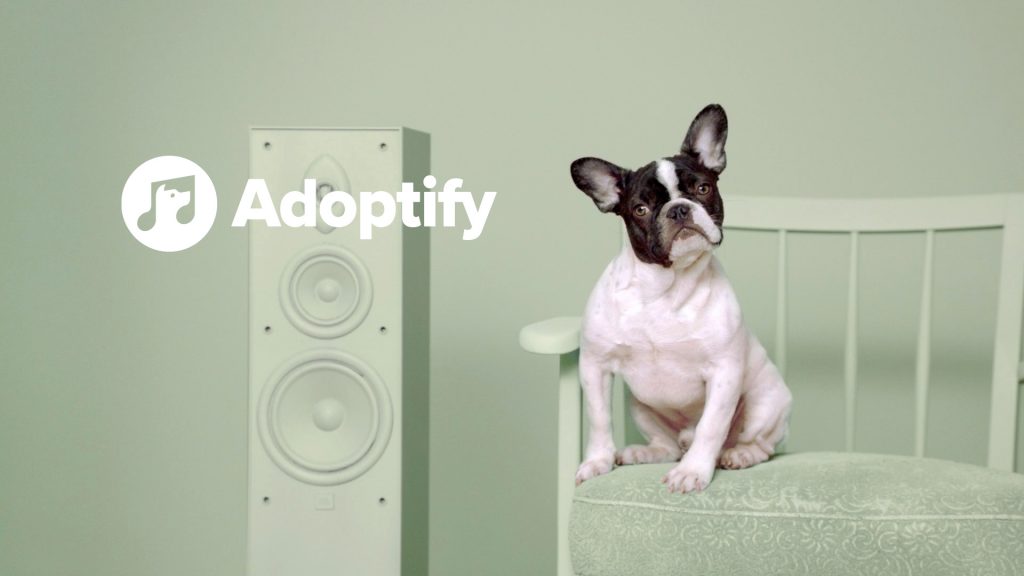 Jillian Moss, responsible for PR, advertising and fundraising at the Tierschutzverein München e.V., said: "As animal welfare officers, we attach great importance to any kind of original communication and increased awareness among the wider population. We are proud to be pulling together with our two Adoptify partners, who are both market leaders in their respective sectors."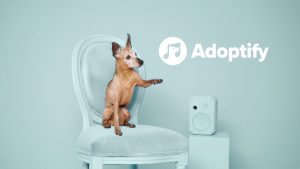 Credits:
Client: Tierschutzverein München e.V.
Creative Media Partner: Spotify GmbH
Serviceplan credits:
Global Chief Creative Officer: Alexander Schill
Creative Managing Partner Germany: Matthias Harbeck
Agency: Serviceplan Campaign X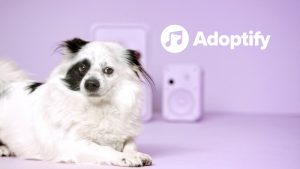 Serviceplan Campaign credits:
Executive Creative Director: Hans-Peter Sporer
Creative Director: Luitgard Hagl
Copywriter: Kornelia Szatko, Leon Morelli
Art Director: Michael Lux
Account Director: Konstanze Kliesch
Film Production company: Neverest GmbH & Co. KG
Film credits: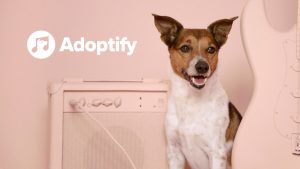 Director: Luis de Maia
Director of Photography: Sebastian Hofer
Executive Producer: Maggy Fischer, Anett Grünbeck
Producer: Nicole Ostermeier
Producer Assistant: Saskia Diers
Media Agency: Plan.Net Media
Digital Agency: Plan.Net Technology & Datamints
Technical Directors: Felix Koschmidder, Heinrich Plener
Source: Serviceplan