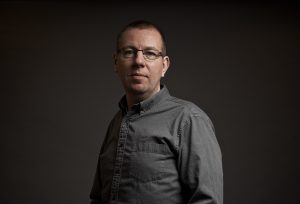 Brand and design consultancy StormBrands has announced the appointment of Richard Fuller as Creative Director to further boost its creative team as the business continues to thrive and grow. The appointment comes on the back of Velda Croot joining as Development Director last month.
Born in 1994, StormBrands is an independent creative agency with offices in London and Leeds. The agency's expertise spans brand strategy, communications, digital, moving image and packaging design with global clients across retail, corporate and FMCG sectors.
Richard has over 25 years of FMCG packaging, branding and communications experience across a wide and varied array of clients and brands including Nestlé, Adnams, Pernod Ricard and Yoplait with agencies such as Geometry, G2 Joshua, Ignis and Matter, part of The & Partnership. His expertise has seen him create global brand toolkits across comms, retail, activation and film using innovative technology and new platforms to maximise brand impact.
Tony Coppin, StormBrands Executive Creative Director commented:
"Rich brings a great blend of skills and experience to Storm. He's worked with the best and adds that extra bit of insight to client projects, building on our belief that getting to the real brand challenge brings clarity for growth. It already feels like he's been with us for years which is always a good sign!"
Richard added:
"It's fantastic to be joining a team of like-minded people at such an exciting time. The boutique and independent nature of the agency is a real draw, I'm looking forward to carrying on the great work that StormBrands delivers and continuing to surprise and delight both our clients and consumers."
Source: StormBrands