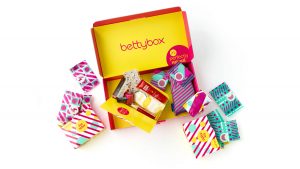 Branding agency Straight Forward Design has created eye-catching packaging, brand guidelines and immersive educational materials for betty, a new lifestyle and femcare company that seeks to break down barriers and help girls navigate the growing-up years in a fun and fuss-free way.
betty's parent company, It's a Monthly Thing (an adult femcare supplier), spotted an opportunity to empower young girls and dismantle the taboo surrounding puberty with dedicated products and a subscription service.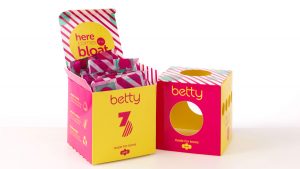 Research revealed that many girls were wearing bulky adult brands, so betty was created for eight- to 16-year-olds with the aim of helping them find the right product and fit for them.
Straight Forward Design collaborated closely with the betty team to create a brand that talks directly to young girls. The creative team worked to understand the category and challenge what makes it an intimidating world to enter.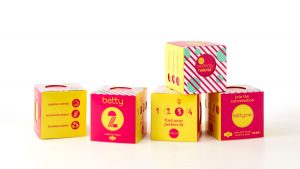 The aim was to create a positive packaging and communications strategy that reassures girls about the practicalities of periods, the social and personal implications and the physical and emotional developments.
Straight Forward Design took a two-tier approach to on-pack communications. The outside speaks to mums at point of purchase, with information about size, fit and the natural materials and packaging. Inside the messaging is bright, fun and appeals directly to girls.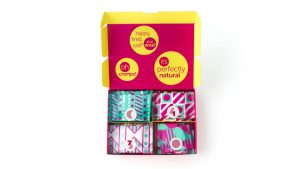 Every product has its own instantly recognisable geometric pattern and vibrant colour-way to help girls navigate the range, and the tone of voice is cheeky and irreverent. The message is clear: it's natural, it happens, be nice to yourself and enjoy life!
Straight Forward Design was also tasked with bringing betty's on-the-road educational campaign to life with distinctly designed buses that visit schools and festivals, emoji mood stickers, sample packs and fun merchandise to support the messaging.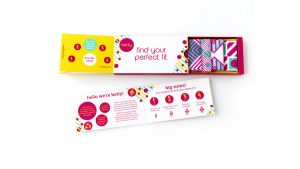 Mike Foster, Creative Director, says: "We worked closely with betty on a wide expression of the campaign. We always design with the whole concept and brand growth in mind. You rarely get to work on something that is going to have such a positive impact on the end consumer. We've had great feedback from girls on social media saying how much betty has improved their lives."
Amanda Hollwey, Acting Head of Performance Marketing, said: "Straight Forward Design really understood that this project is about helping girls take charge of their lives as they move into womanhood. The brand and communications strategy totally takes the fear out of what can be a confusing time and makes it about girls sharing experiences and supporting each other."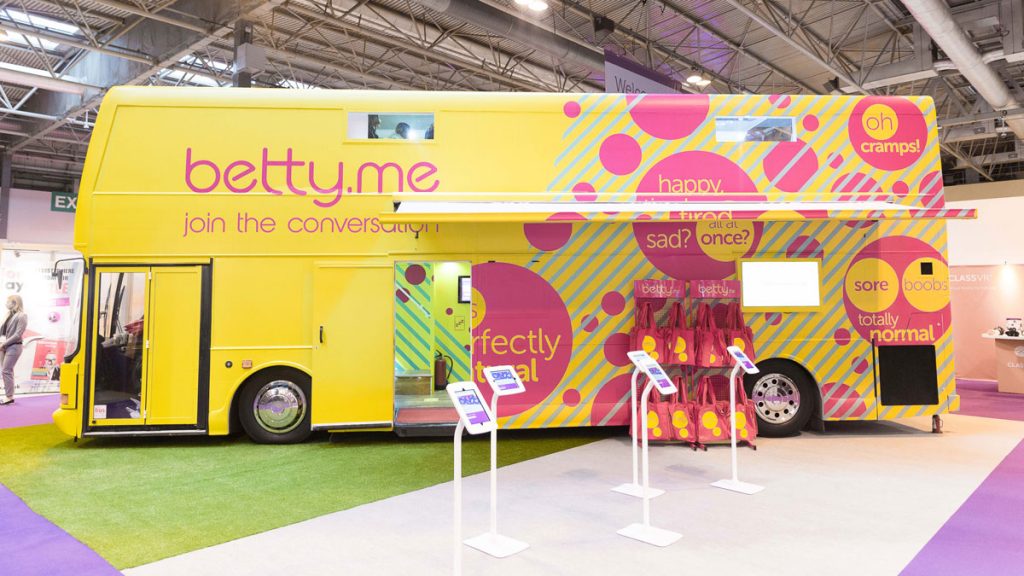 betty has launched an online subscription service supplying Pick & Mix pad packs and bettyboxes, which come with additional pampering personal-care treats and tasty nibbles. There are plans to launch into retail from autumn 2018.
Source:Â Straight Forward Design