As the year draws to a close, Loom Digital is celebrating a strong 12-month performance. Seven new team members have joined the Bristol-based digital agency, as it's undertaken 22 new client projects in 2022 – including work for LITELOK, Western Global and Knightsbridge School. The agency has also been awarded Best Use of Search for Retail/eCommerce (PPC) for its work with Infinity Motorcycles at November's UK Search Awards. In total, the 18-strong team has managed £4.5m media spend over the last year.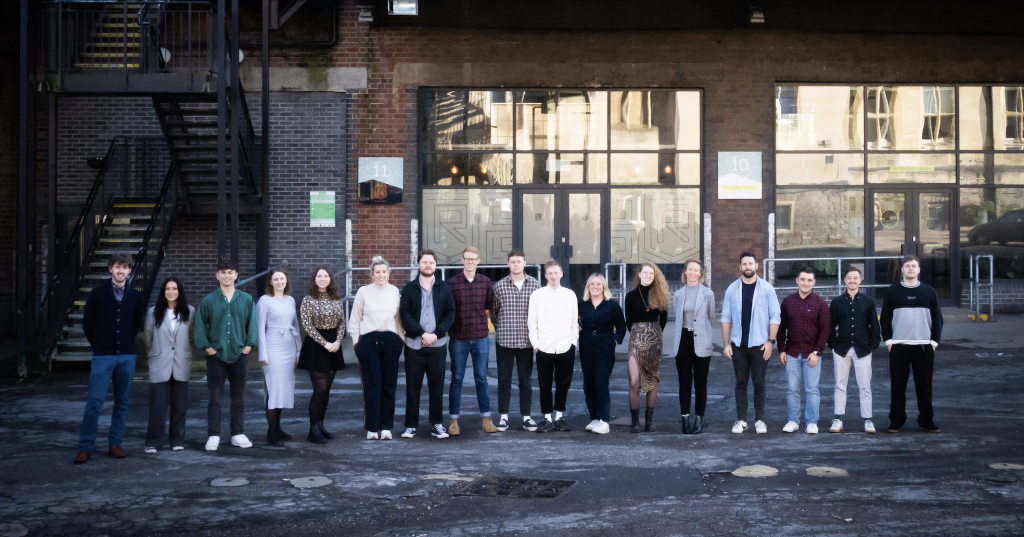 With new recruits across all disciplines, this year also saw Loom Digital introduce a Graduate Programme for the first time. With support from their mentors and the rest of the specialist team, the two new graduates will gain advanced qualifications and kickstart their careers in the digital marketing world.
Loom Digital's seven new team members are:
Originally from Italy, Morelli has worked in both countries and has managed digital accounts in different languages. With two Masters degrees in digital marketing and SEO, he is passionate about the growth opportunity well executed SEO strategy can bring. McGivern is experienced in working across global accounts in a range of sectors. With a focus on technical SEO and its alignment with PPC, he is keen to apply his learning to clients at Loom Digital.
PPC & Biddable specialist, Waller, is fascinated in building campaigns that understand both the needs of clients and customers. He's worked at tech startups and larger firms and is focused on creating stand-out ads that are relevant, timely and impactful.
Meanwhile Hudson has been in the industry for eight years and has specialised in PPC & Biddable roles for three of those. She's worked in-house for sectors including ecommerce and hospitality. Having cut his teeth in agencies in Bristol and Bath, Instone has had a fruitful career in PPC & Biddable, including a standout campaign for a homeware brand, which he grew to over a six-figure monthly revenue.
Meanwhile graduates Mihaly and Pearson have already hit the ground running. Mihaly has a first class degree from the University of the West of England and has interned at digital marketing agencies, while Pearson carried out a year in the industry during his Bournemouth University course.
"It's truly been a strong year for Loom" comments Nikki Ellison, founder of Loom Digital.
"Our team has grown in strength and depth, and we're particularly excited to have the structure in place to support emerging talent with our Graduate Scheme. It's been a busy year, with a wealth of new projects with media spend to match, but the team have delivered across all areas and the recent UK Search Awards win has capped off our year perfectly. There's a lot to look forward to in 2023."
Loom Digital scores 9/10 in the global agency ratings The Drum Recommends, entirely voted for by clients.
Source: Loom Digital