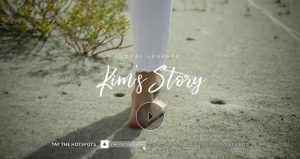 Explore Charleston, the Convention and Visitors Bureau that seeks to give tourists a unique insight into the South Carolina city, has just launched its interactive video campaign 'Local Legends' produced by content creation and marketing agency Studio Black Tomato.
The campaign was launched in conjunction with the announcement that the city of Charleston has been named Condé Nast Traveller's No. 1 Small US City for the eighth consecutive year.
The campaign focuses on giving credit to the awards and to Charleston's local people, with a series of videos on inspiring 'Local Legends' which utilises Studio Black Tomato's new interactive service, Blackwire.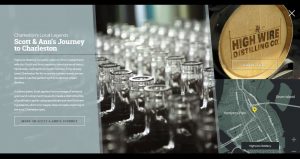 This innovative service uses WIREWAX tech to enable viewers to delve deeper into the content, which shows Charleston through the eyes of a local historian, basket weaver, artist, paddleboard instructor, craft distillery owner and a photographer, among others.
While watching, viewers can read features on the landmarks they see, book experiences, listen to ghost stories, open photo galleries of the best beaches, download apps and cocktail recipes; significantly increasing dwell time.
The service has been designed to enable a new approach to tourism marketing, by offering more value and information behind each story of the destination in a way that viewers can engage with directly from the video itself.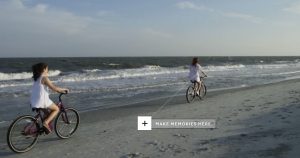 Studio Black Tomato devised this approach in line with Explore Charleston's positioning as a modern and innovative tourism authority, and in line with the city itself that seamlessly blends history and forward thinking.
Seeking to target US audiences who have may have already visited Charleston and are looking even more unique and interesting sides to the city, the videos will be distributed by Explore Charleston on their online platforms and social channels.
Studio Black Tomato has been creating video content for Explore Charleston since 2016, initially for co-op campaigns on Black Tomato, but now for their own wider marketing activity. The agency delivered a series of successful videos in 2017, which led to them being appointed to design the creative for a larger 2018 campaign.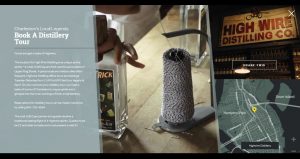 Catherine Dority, Director of Marketing of Explore Charleston, comments, "We're incredibly excited to offer content that not only inspires people to travel to this wonderful place, but that also gives consumers the ability to immediately engage further or instantly book the experiences brought to life through the campaign."
Nick Ford-Young, Head of Studio Black Tomato, adds: "At the heart of the Charleston Local Legends videos are the local people – who better to champion a destination than the residents who make it so unique? From our previous work with Explore Charleston, we understood how passionate the people of Charleston are about their hometown. The city fuels the creativity of its inhabitants, and in turn they make it what it is. We strived to create a video series that inspires audiences through these localised stories."
Source: Studio Black Tomato