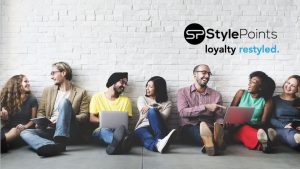 StylePoints, who provide a new digital loyalty currency that rewards users for opting-in to share their data with brands and publishers they choose and trust, today announced the appointment of LONDON Advertising to spearhead its forthcoming launch.
Commenting on the appointment, Andy Kulina, Founder & CEO of StylePoints, said: "We needed an agency that really understands the shifting digital landscape and could distill our proposition into a simple, powerful message on a global stage. I am delighted to say we found that partner in LONDON Advertising."
Michael Moszynski, Founder & CEO of LONDON Advertising, added: "We believe that StylePoints proposition is pitch perfect for today's marketing environment where data sharing is both king and queen in the strategy chess game."
At a time when data privacy is a key concern for consumers and GDPR, ad blocking and "bots" create challenges for publishers and advertisers alike, StylePoints provides validation, control and a clear value exchange for online users when they chose to share their data.
StylePoints enables publishers to convert unknown users into known, permissioned users. Brands get better, deeper insight about who viewed and engaged with their ads.
Source: LONDON Advertising