Marwick Marketing, a 'super Google' firm and one of the fastest growing companies in Western Canada, has expanded its operations to the UK, opening a new office in Newquay, Cornwall.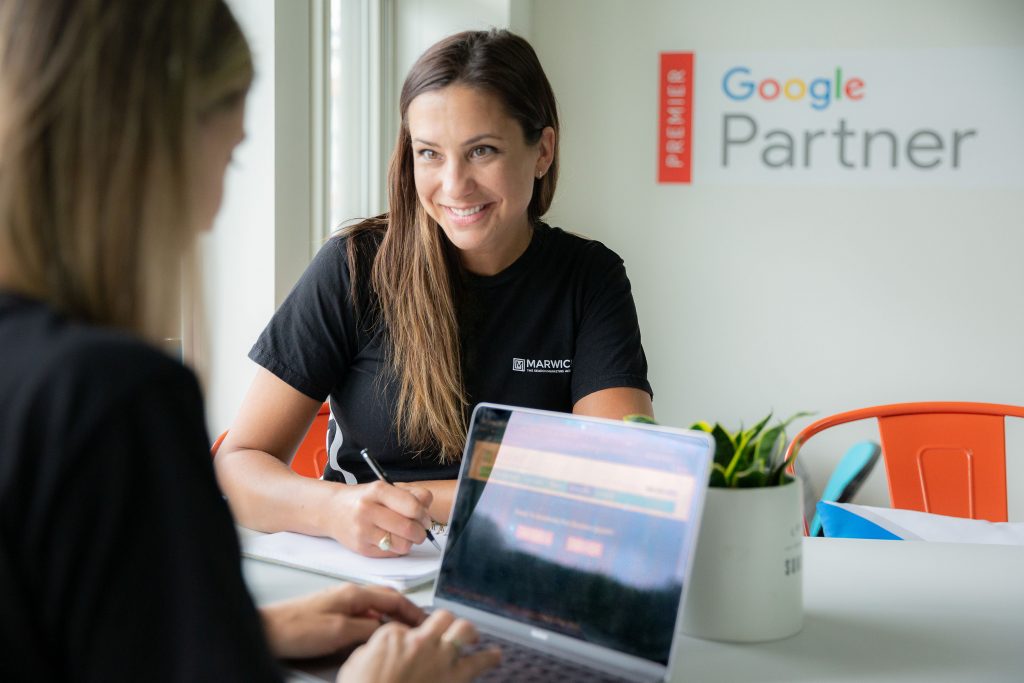 A Premier Google Partner Agency, one of only 3% of agencies in Europe and North America awarded this optimum status, Marwick is now one of only two companies across the South West with this critical qualification and experience.  Dedicated to swift growth for any client the agency takes on, Marwick is already providing bespoke sets of Google Search and digital marketing solutions and services for Cornwall, Devon and Somerset-based organisations, unlocking new income streams and higher profit yields for them despite the COVID-19 pandemic. 
Founded in 2012, by Christian Thomson, Marwick Marketing flourished in Canada, providing digital business and profit building strategies and implementation for a wide range of companies across various sectors in and around British Columbia.
The company's specialism, and result-optimised mission, was swiftly recognised by Google who quickly granted them Premier Google Partner status. Holding this status means that Marwick is a top-performing digital marketing agency with demonstrated Google Ads expertise and proven client revenue growth as well as sustained growth of their own client base.
The company was listed as the 11th Fastest Growing Companies in British Columbia, out of 500,000 companies. Thomson was listed in Business in Vancouver magazine in the 40 under 40 watch list for entrepreneurs across the whole country. Marwick Marketing is now a team of 21 people offering an extensive range of services to a varied client base.
Now in its ninth year of business, Marwick's move into the UK market is part of an ongoing investment and expansion strategy which also sees the company adding to the team in its Canadian office in Squamish, between Vancouver and Whistler.
The opening of the Cornwall Marwick Marketing office brings a lifestyle relocation for Founder and UK CEO Christian Thomson and his family. Christian previously lived in Newquay, Cornwall, for 13 years, setting up a number of successful businesses and meeting his Canadian wife, Theresa, in the town.
In 2009, Christian won the Cornwall Business Awards for Young Business Person of the Year. Christian and his family later moved to Canada where he built Marwick Marketing from scratch. The relocation back to Cornwall allows him the opportunity to expand Marwick Marketing across the UK, providing top flight services for ambitious businesses within any sector.
Founder and UK CEO Christian Thomson says, "Marwick has always focussed on being clear on what we do, and what we deliver for our clients across the board – and that's fast growth and higher profits. Lots of Google marketeers love the 'Geek Speak' of our shared science and they over-complicate it all.   They constantly talk in acronyms like it's a special world that only other geeks can enter and understand.   But we don't work like that."
Christian continues, "We're happy to share all our secrets, to demystify the acronyms and make it easy for all our clients to understand how we drive major growth for everyone we work with.  We have a team of 21 in our office in Canada and for myself and my family, moving back to Cornwall was a very natural opportunity for us – and for the business.  There's so many companies doing really interesting things here, but they just need help to get to the next level, without it being too painful.  That's what we do with Marwick.  We immediately get onboard and under the skin of a client's business, driving clear, decisive customer and sales growth and the pandemic has actually created a wealth of opportunities for businesses keen to build their digital propositions." 
Marwick Marketing UK opened for business in late 2020 and in just a few months, has amassed a number of clients in the online retail markets and in hotels and hospitality. These clients include The Cornish Bakery's new 'Pasties by Post' UK-wide service, Bodmin-based Bonds the Jewellers, The Queensberry Hotel in Bath and Another Place The Lake, a luxury hotel in the Lake District which is part of the Watergate Bay group.
Interested businesses can log onto www.GrowWithGoogle.co.uk page to access a commitment-free, complimentary Marwick Marketing Google web analysis report of their own website vs their direct competitor's website. Christian Thomson is also offering complimentary 'discovery calls' with businesses who are interested in utilising digital methods to grow their businesses.
Case studies
Bonds the Jewellers
One of the new Marwick clients is bondsthejewellers.co.uk. Based in Luxulyan, Cornwall, Bonds The Jewellers provides an extensive array of silverware, jewellery and collectables online.
The company also creates B2B bespoke products for customers commercial outlets, clients include Westminster Abbey, The Royal Marines Shop and the Royal Observatory Greenwich.
Bonds started working with Marwick in November 2020, with an objective of increasing its online business reach and yield value through the COVID pandemic period. Almost immediately, the Marwick team reduced the cost per click they were paying in Google Ads by 45%, saving them vital budget that could be re-invested elsewhere. In turn, within just two months the Marwick work doubled revenue generated from the same Google Ad budget.
Owner Douglas Bond says, "We thought our Google marketing was doing well for us but we were investing heavily, and were interested to know if this significant budget could be working harder for us. Christian and his team have immediately proven that yes, our business, and, importantly, our yield, could grow much more quickly and successfully with the application of the Marwick expert knowledge, techniques and effort. I've never really understood how the Google process works, but Christian makes it easy to understand – so much so, that for a business like us, with the majority of our sales now online, it's a no-brainer! I am impressed with both the speed, and the ease, with which the Marwick team has improved our sales. And I am very much looking forward to experiencing further growth on the same levels."
The Cornish Bakery – Pasties by Post
In Lockdown 1 in 2020, the UK's most extensive Cornish bakery company, selling pasties and other delicious Cornish goods from over 40 locations across the country, had to close. Undeterred, the company considered all options to continue to drive an income, and to bring their award-winning pasties, and cult-loved sausage rolls, to customers right across the UK. They 'pivoted' and set-up a trial home delivery service entitled Cornish Bakery 'Pasties by Post.'
Several other competitors had a similar idea and entered the market at the same time. So, to gain the competitive edge in the new online retail market, the company took on Marwick Marketing via their strategic communications company Excess Energy.
Marwick worked hand-in-hand with the team's social media strategy and immediately hit the ground running with optimum Google Search and Google Ads strategies and implementation. Within three months a month-on-month ongoing average growth of 51% in organic traffic was showing on the company's website. Cornish Bakery Google keyword and keyphrases placements like "pasty delivery" and "Cornish pasty by post" and "Cornish pasties delivered" were all ranked on page 3 at the beginning of the work. Three months later, The Cornish Bakery is constantly ranking as number one on Google.co.uk for these terms leading to a constant hitting of the company's high target of box orders per week. Monthly sales and resultant yield continue to build, adding a secure, additional income line to the business which is especially important during the long lockdowns that have hit the country.
Head of Commercial Operations, Stephen Evans-Wrobleski says, "We came out of nowhere with an ambitious objective of maximising the market and spreading our sales right across the UK.  If we were going to do this, we were looking to go large from the get-go. This was our first foray into online sales and Marwick immediately rose to the challenge, explaining how it all works in a simple set of graphics and easy to-to-understand bullet points.  And they went to work. It's a brilliant feeling to know that everything is switched on and that people are just naturally finding your brand and product as soon as they search for it.  In collaboration with our social media strategy we're delighted to have added a chunky additional income line to our annual turnover.  Working with Marwick to achieve that, alongside Excess Energy, has been a joy."
Source: Maverick Marketing