Every Christmas, many people use social media to share their wish-lists and ask for the best gifts for themselves. But specially in a moment with less hope and a lot of complains about the main social issues possible in Brazil, what if everybody get together to desire something that causes a deep reflection in our own attitudes?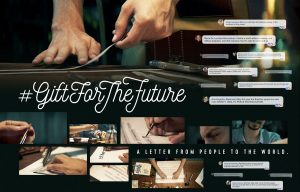 Supergasbras, one of the biggest cooking and natural gas company in the country, had transformed its Christmas campaign on an invitation for their consumers to share their best wishes for the world, for the people and for their own lives.
The movement was created by Rapp Brazil and inspired by their concept "We innovate to renew your energy", which leads the entire brand's communication.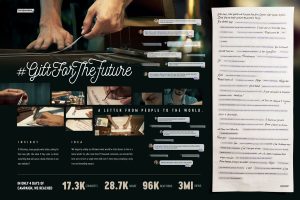 They began by asking to the followers what would be their more pure desires to live in a better world. After more than 17,000 comments, the agency selected the best ones to form a single and collaborative letter with over a meter long, containing a truly and rewarding request.
After only 4 days, the campaign reached three million views, 98k reactions and 28,7k share in Supergasbras social media channels, sharing more than a commercial Christmas ad, but a hopeful message that all Brazilians could put their energy on.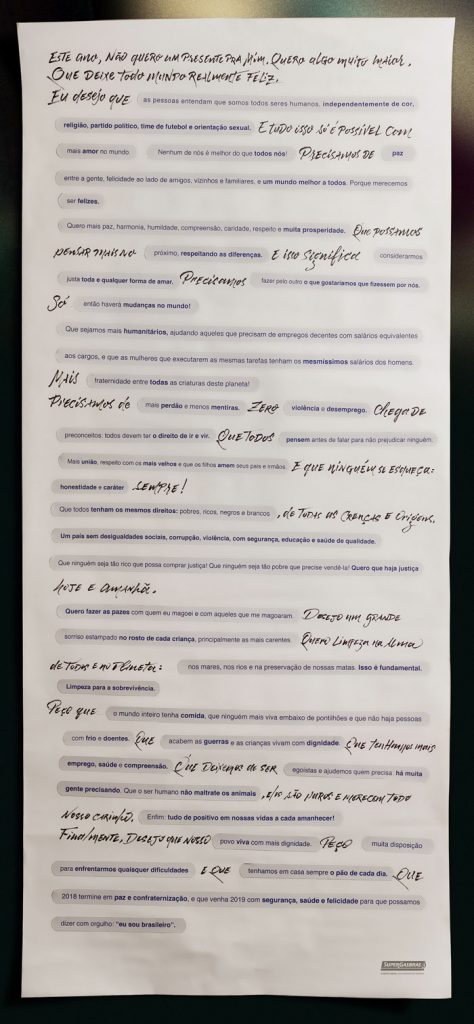 Credits:
Agency: RAPP Brasil
Client: Supergasbras
Copresidents: Tatiana Pacheco, Andre Pasquali
Creative director: Felipe Andrade
Copywriter: Eduardo Kotolak
Art director: Alessandro Vieira
Account director: Karen Steuer
Account manager: Luira Tomita
Project manager: Michele Ambrosio
Agency production: Thiago Durães
Production company: Ritmo Visual
Typography: Thiago Reginato
Film director: Fernando Estorino
Executive producer: Pedro H. M. Marques
Photography director: Otávio Pupo
Film art direction: Alba Silvan
Edition: Julius Bueno
Motion designer: Vinícios dos Anjos
Audio production company: Hefty
Client approval: Luana Lennertz, Felipe Gilardi
Source: Rapp Brazil